You can use a variety of merchants to accept online credit card payments with our eCommerce tools. 
You can sign up for and connect to Stripe and iTransact directly through the eCommerce control panel (payment > merchants). Different merchants offer different transaction and monthly fees, allowing you to determine which one makes the most sense for your business.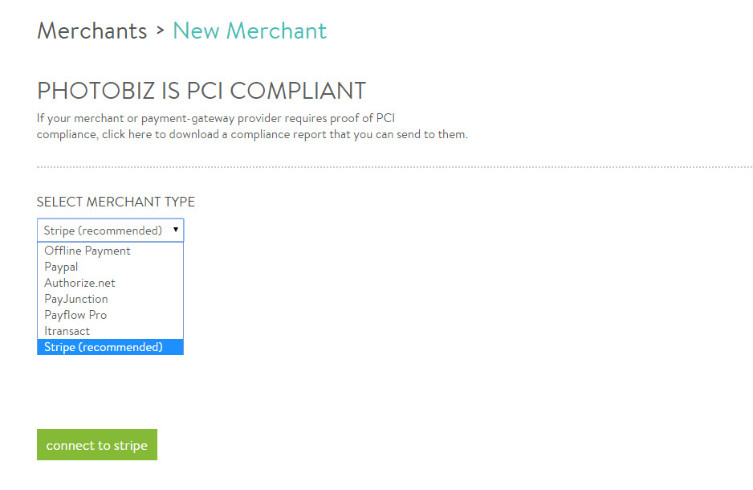 In addition, you can accept offline payments. For example, Cash, Check or In-Studio could all be classified as offline payment methods. If someone checks out using one of these offline payments, their order will be listed as pending payment, until you change it to be paid.