You can change your template and update the look of your website under the DESIGN tab in your control panel. The templates primarily affect the location and style of your menu, the location of your logo and social icons, and if the website is full-screen or not. 
Your current template will display at the top of the DESIGN tab. Click change to select a new template.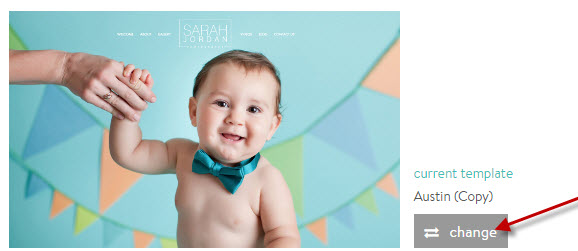 Templates are organized into two categories: pick a new template and your templates.
Pick a New Template
This section displays all of the templates available.

To view a template, press sample. This action will take you to the sample website created to showcase the template. 
When you find a template you like, click add.
Your Templates
This sections displays all of the templates that you have added.
Once a template has been added to your templates, you can: save it, copy it, or preview it.
Save: Click save to on a template to make it the template for your website.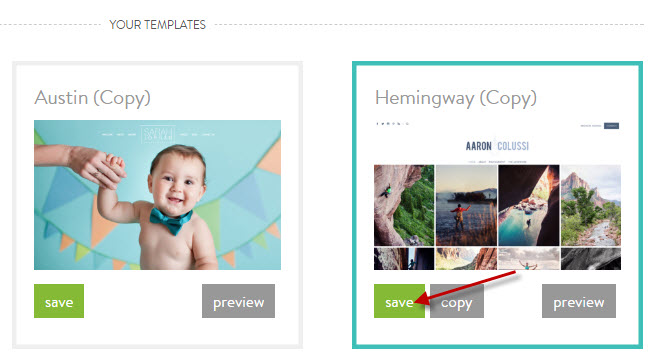 Preview: Click preview to see a preview of your website in the template.
Note: You can customize fonts, colors, and organize your content once you save the template.

Copy: Create a copy of the template if you would like to reset your colors to the template default.