Choosing fonts is a great way to customize your site to match your brand. It is always a good idea to choose a font or fonts that compliment your brand's style. Think about your logo, color scheme, and overall "feel" of your brand when choosing your fonts.
To get started on customizing your font choices, click on your website icon, either Portfolio or Builder. 
From there, hover over design and click on fonts.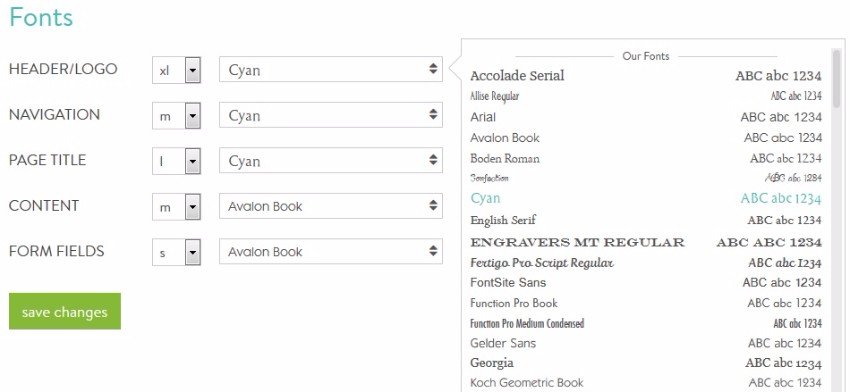 The fonts page will show you the different types of fonts you can change. You can adjust both the font size and the font type. To see your options, open the drop down menu to the right of the font type. The first set of fonts shows "Our Fonts", which come from our font library. The second set of fonts shows "Google Fonts", which come from Google's font bank. The name of each font is shown in the font style it will produce.
Note: We recommend using no more than one or two, and no more than three fonts in your website.
For more tips on how to select the perfect fonts, click here!
When you've selected the font(s) you'd like to use, click on save changes.
If you're using the Portfolio, make sure to click on publish and publish now to make your changes live.