Something that sets PhotoBiz apart is the ability to change your template anytime. What is even better, is that all your images, pages, and text that you add to the Web Pages portion of your site are automatically applied to all our templates. This means you have the ability to see what your website would look like in all of our templates at any time without having to start over on your website from scratch.
To get started with "test driving" some templates, first click on either the Portfolio or Builder icon to access your website control panel.
From there, hover over design and click on templates.
There are two groups of templates you can preview: templates you have already added to your template bank and templates in the full list that may or may not already be saved to your template "favorites".
To preview templates you've already added, simply hover over the template you'd like to see and click on the preview button.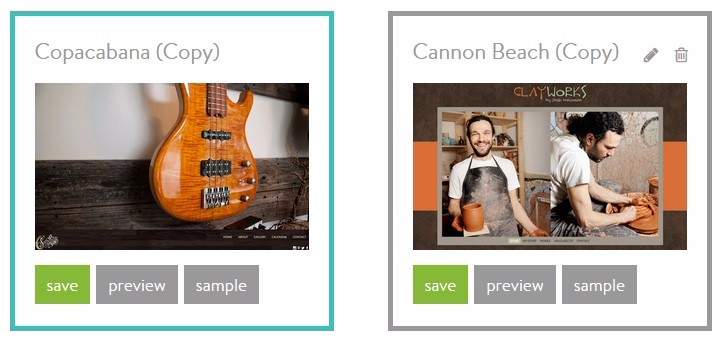 If you'd like to check out some templates you haven't used before, click on the add a template button and you'll have access to our full list of templates. From here, you can click on the preview button on any template to see what it would look like.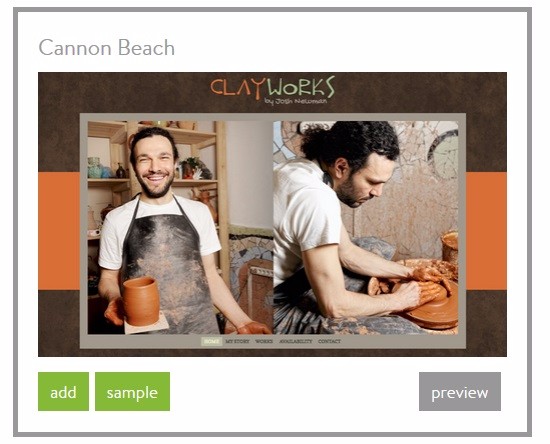 Note: You can change the colors, fonts, background, image display, layout, and other aspects about the template. When previewing templates, pay attention to the location of the logo and menu and any design elements.
If you like the template, you can click on the add button to add it to your list of "favorite" templates.