Now that you have added the services within the Scheduler section of your Photobiz account, you will likely want it to show up on your website so your customers can easily book you for your services. To do this, you will need to go into your Photobiz 8 Builder and use the new Scheduler block on the page that you would like to add the service to. Once you add the Scheduler block, click where it says, "Click To Add Scheduler Services".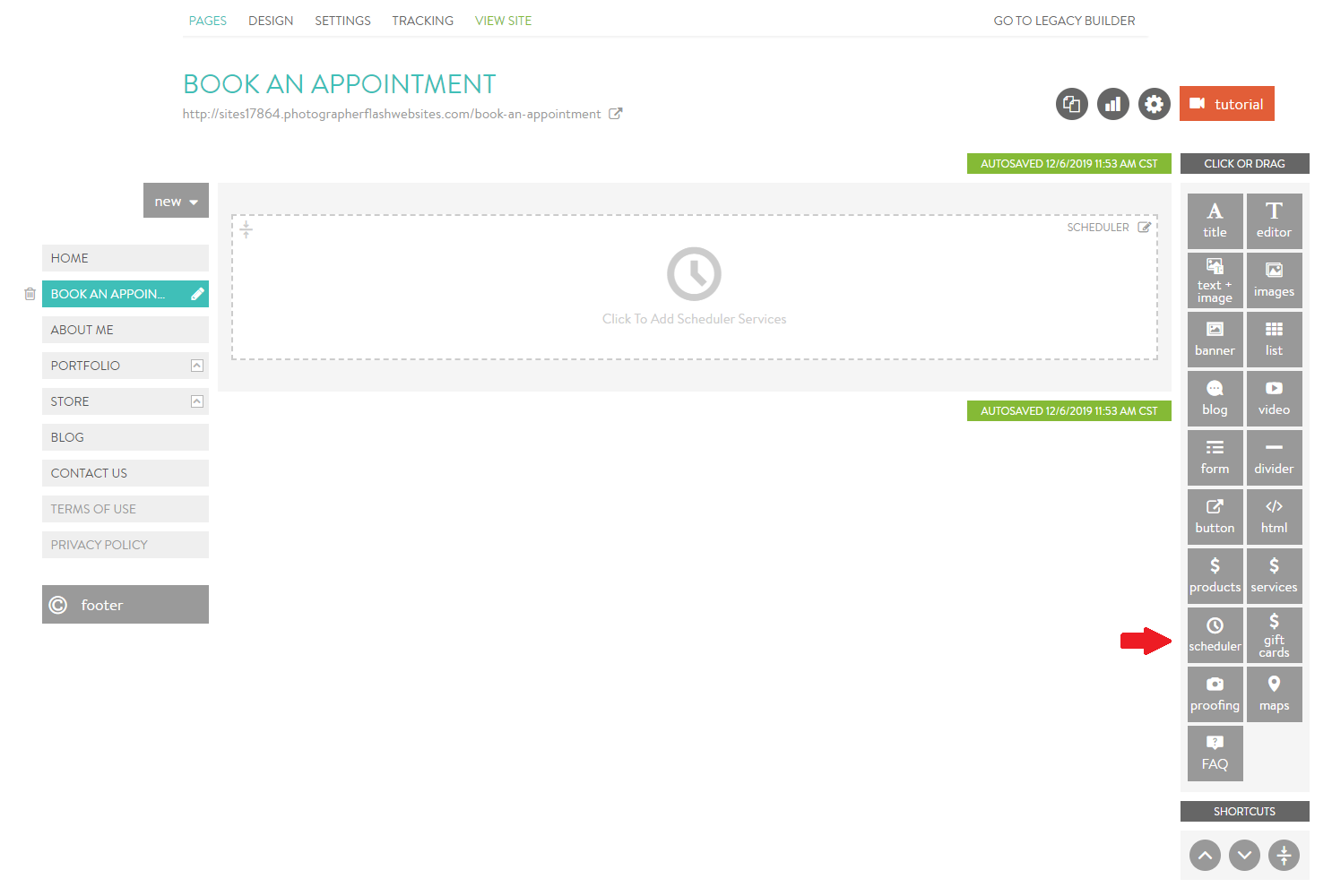 Once you click to add your Scheduler Services, you will go to a page where you can manage the layout, styling of the block, colors, background, and choose what service to place to that block on the page.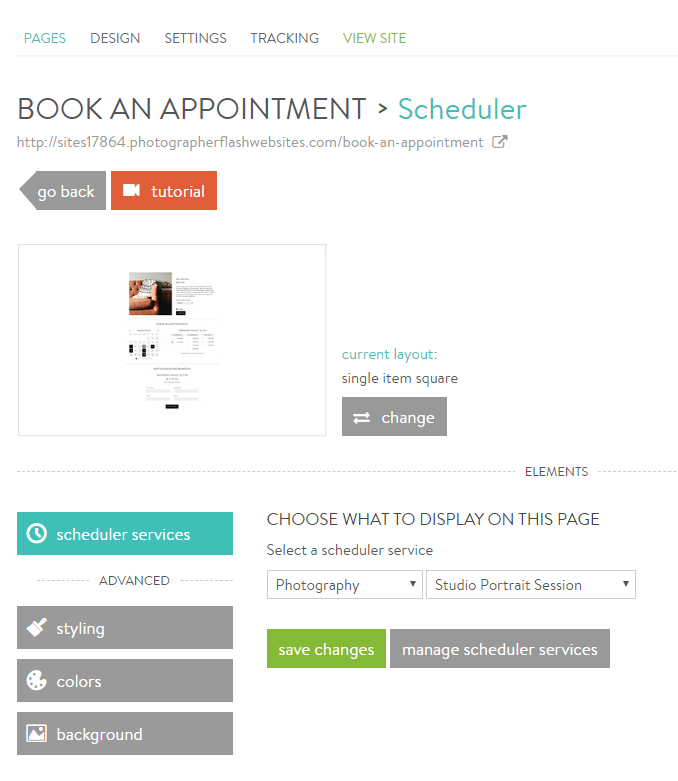 After you finish updating everything, view the page to see how it turns out.