A Title block brings attention to specific areas on a page and can help you section your content.
Type your desired title in the TITLE box provided and click save changes.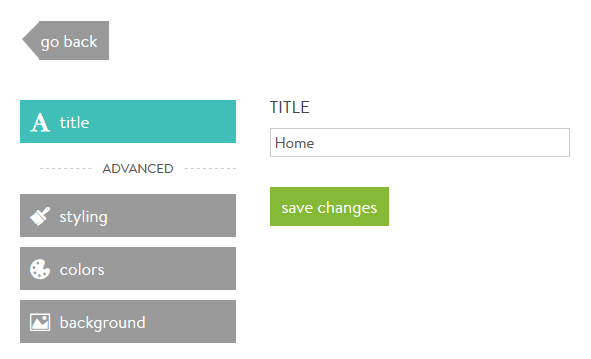 STYLING
The Styling area allows you to customize the Text Alignment, Space Below Block, and Space Inside Blocks.
Text Alignment: Change the alignment of your title to be left, right, or centered on your page.

Space Below Blocks: Controls the amount of space before the next block begins.

Space Inside Blocks: Controls the amount of space at the top and bottom of a block.

COLORS
You may change the text and background color of your Text block to be different from your global settings. Click on the color box to change your colors. You may select from your accent colors or pick a new color. Press OK followed by save changes when you are happy with your color selection.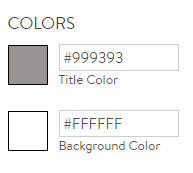 BACKGROUND
You can bring more attention to your text by adding a background image. You can upload your own custom background image or choose one from the Background Library. You can customize how the background image is displayed under the Background Settings.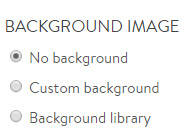 Changes made in the ADVANCED SETTINGS of an individual block will override the global settings in the DESIGN area of your Builder.
Not sure if you have created an override to the global settings in your account? The CUSTOMIZED label will appear next to any of the Advanced Settings that have been changed from the global settings. Customized settings will remain in effect even if you change your template. Click the "x" to remove the customization. 

Title Blocks also can benefit you for search engines/SEO because they show as a H1 tag in the source code for search engine crawlers.