Sharing your custom form with your Client Relationship Builder can be achieved with the built-in share option found in your form control panel. To start, click your form icon at the top of your control panel then click on form editor.
Choose your custom form by clicking on the form name.
Choose the share icon in the top right corner (it looks like a sideways V).

From here you can choose the embed the form. You have the option to embed with or without the header. This code can be added to your website if you wish to embed to any area that support html code, such as an information page.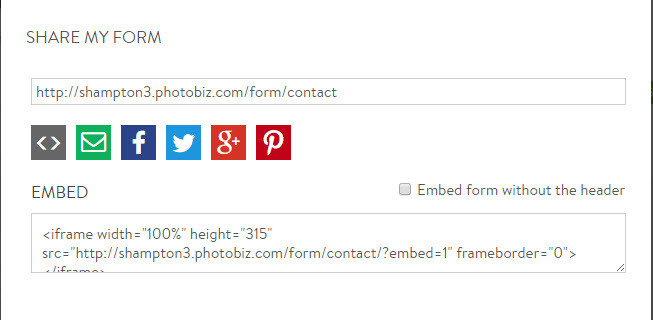 You can also choose to email the form to a friend by clicking on the green envelope icon.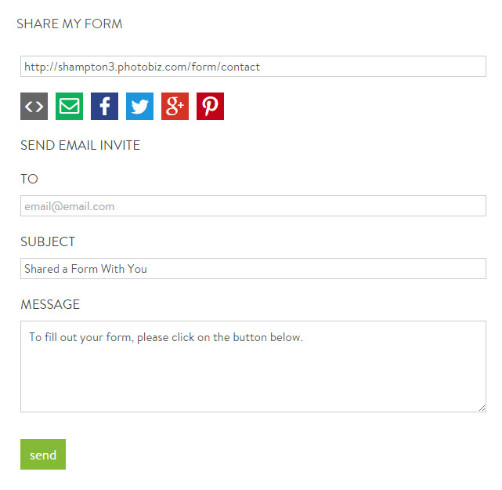 You can also share the form on various social media including Facebook, Twitter, Google Plus and Pinterest. These methods of sharing are great to use if you're running a contest and using the custom form as the contest entry.