Some states have county based taxes, and our ecommerce tools allows you to collect it according to where the customers address is located. To set this up first mouse over payment in your ecommerce control panel and choose taxes.
Click new tax line and provide a description (internal use), fill out the tax rate, country, state, and county it applies to.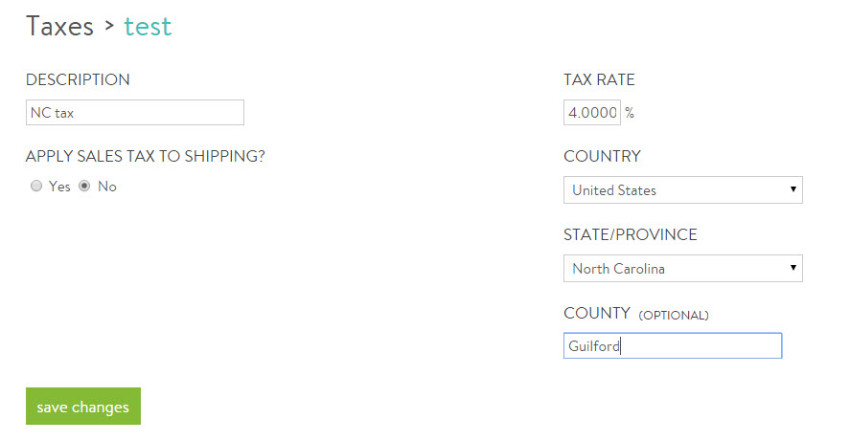 You can enter in the county name under the optional form field under State/Province.
To add multiple tax lines for other counties, you will need to add a separate tax line with the different rates for each county.

After adding each new tax line, click save changes to update your information.