Change Your Template
How to easily change the template design of your PhotoBiz website.
Another reason to have a PhotoBiz website: You can change your template design anytime, for FREE, with just one click! Saving a template applies that template, along with its color, font, and all other settings, as your website template. 
To save a template, first go to your website by clicking on either the Portfolio or Builder icon.
From there, hover over the Design menu and click on Templates. This will take you to your list of templates that is currently added to your template bank.
Hover over the template you'd like to save, then click on the green save button.
Note: To save a template, it must first be added to your template bank that acts as your template "favorites". For assistance with adding templates, click here.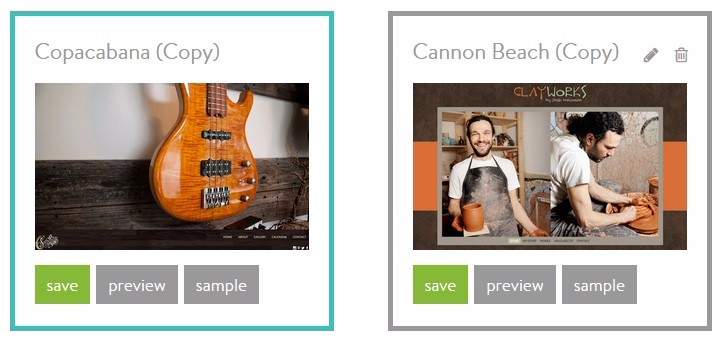 If you're using the Portfolio Site, make sure to go to publish and click on publish now to make your new template live.