A favicon is a great way to add a special custom touch to your website. Your favicon is typically a tiny version of your logo, and it appears in the top left corner of your viewers' browser tab. An example of the PhotoBiz control panel's favicon is below: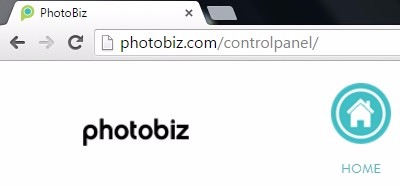 A favicon must be 16x16 pixels and in the .ico file extension. You can create your own icon in PhotoShop or Illustrator and save it to that dimension and file type.
If you are unable to use those programs for any reason, or if you have an image that you'd like to convert into a favicon, a great resource to use is favicon.cc. You can access this website and either create a favicon using the tool they provide, or you can convert an image you already have into the correct favicon size and type. 
However you choose to create your favicon, just make sure it is 16x16 pixels and a .ico file, and it will be easy to add to your website!