There are many notifications you may get from your PhotoBiz account depending on what products you have: form submissions, order notifications, blog comments, and conversations. Sometimes your email provider may incorrectly treat these messages as spam. The best way to prevent this from happening is to add emailsupport@mailbiz1.photobiz.com as a contact and to add photobiz.com to your safe sender list (should your email provider support it). You can also create a filter in your email program so that notifications do not go to spam.
Below is an example of setting up this type of filter in a Gmail email address.
Note: All email providers will have a different way to set up a filter, and this example is meant to show you what information to include in your filter.
In your Gmail inbox online, click on the gear icon at the top right corner and select Settings from the drop down menu.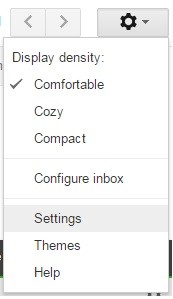 From the settings menu, click on the tab labeled Filters and Blocked Addresses. From there, click on Create a new filter. A new window will pop up and give you lots of options. Just enter "form submission" in the Has the words field, then click on Create a filter with this search.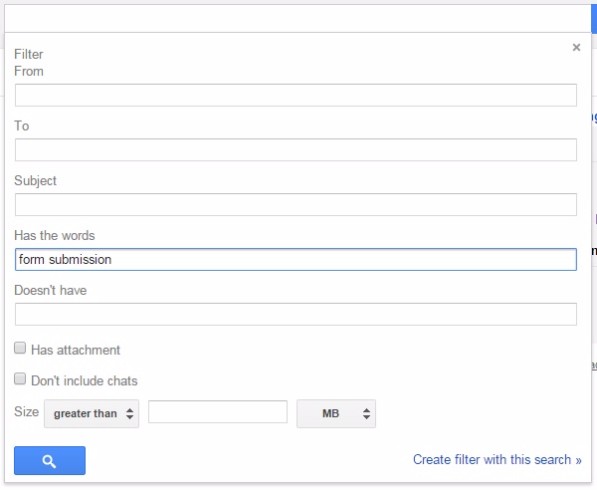 After that, you can select what you'd like to do with the selected information. Check the box for Never send it to Spam and then click on Create Filter.