With a PhotoBiz website, you have control over how your website looks. Not only can you choose from a vast number of templates, you can also control the colors on those templates using the Color Picker.
To edit your color scheme, first access your website by clicking on either the Portfolio or Builder icon. 
From there, hover over design and click on color picker
The initial color picker page will bring you to the color scheme currently saved on your site. To edit the color scheme, click on customize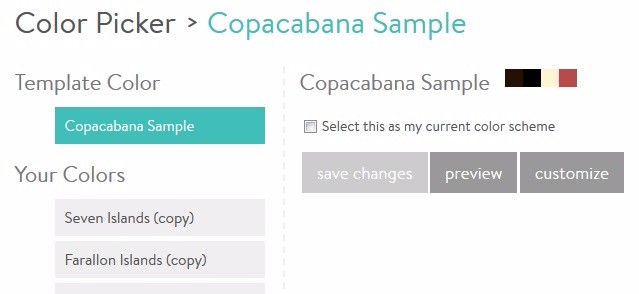 From here, click on the color swatches to the left of the different controls to open the color picker. Choose the color you want to use and click on ok. If you know the HEX codes you want to use, just replace the existing HEX code with the HEX code you'd like to use.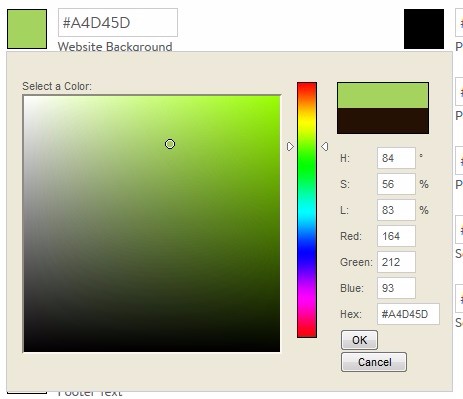 Once you've updated all the color swatches you'd like to use, click on save changes at the bottom of the page.
If you're using the Portfolio Site, make sure to go to publish and click on publish now to make your changes live.