When you're looking at your Portfolio site, sometimes you may notice one of two things about the way your images display in the template:
1. "My images don't fill the image area of the template, and there is empty space above and below or to the right and to the left of my image" or,
2. "My images are being cropped on my website"
If either one of these is happening to you, and it making you feel like your images are not being showcased to their greatest potential, there is a very simple way to adjust it.
First, click on the Portfolio icon and hover over design then click on image display.
If your images have empty space above/below and/or to the right/left, you'll want to make sure Scale to Fill is selected.
If your images are being cropped, you'll want to make sure Scale to Fit is selected.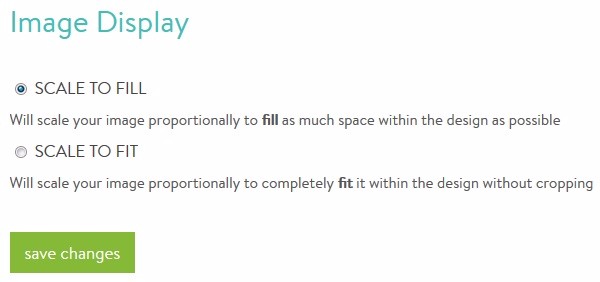 After you make a change, click on save changes. To make this change live, go to publish and click on publish now.
If you're still having trouble with your images, we would recommend resizing the images to 3000x1730 pixels.