Adding text to your website can be done through the Text Editor Block.
You can stylize your text to achieve your desired look.
Type your desired text directly into the Text Editor block. You can use the toolbar to make adjustments to your text.

You can display your text in one column or two columns. Click "change" to edit the layout.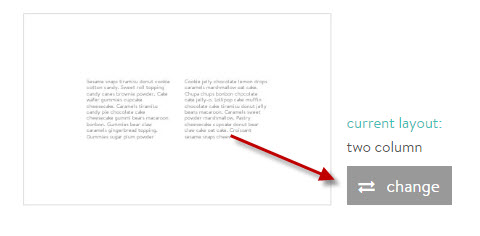 One Column: Your text will display in one block.
Two Columns: Your text will be broken into two blocks.
STYLING
The styling section includes three styling options: Left-Right Padding, Space Below Blocks, and Space Inside Blocks.
Editor Left-Right Padding: Controls the amount of space to the left and right of a block.

Space Below Blocks: Controls the amount of space before the next block begins.

Space Inside Blocks: Controls the amount of space at the top and bottom of a block.

COLORS
You may customize the color of your Text Editor block's text and background to be different from the colors selected in the global color section under the DESIGN tab. Click on the color box to change your colors. You may select from your accent colors or pick a new color. Press OK followed by save changes when you are happy with your color selection.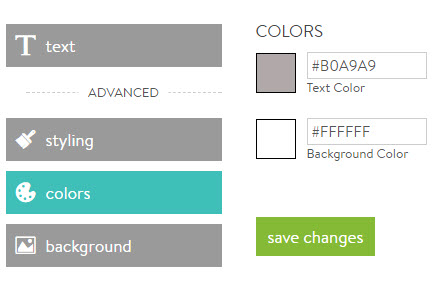 BACKGROUND
You can add a background image to display behind your Text Editor block by adding a background image. You can upload your own custom background image or choose one from the Background Library. You can customize how the background image is displayed under the Background Settings.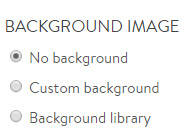 Do not copy and paste your text from an external source (such as another website, Microsoft Word, Pages, etc.). Unintentional formatting can be included with what you paste, negatively impacting your text.
If copying and pasting are required, paste your text into Text Edit (on a Mac) or Notepad (on a PC) before pasting into the Text Editor.