A great way to customize the look of your form is to add a background to it. This can also help with brand consistency, which in turn helps with brand recognition. 
To access this setting, click on the paint brush icon for settings at the top right corner of your form editor.
From the theme options, click background.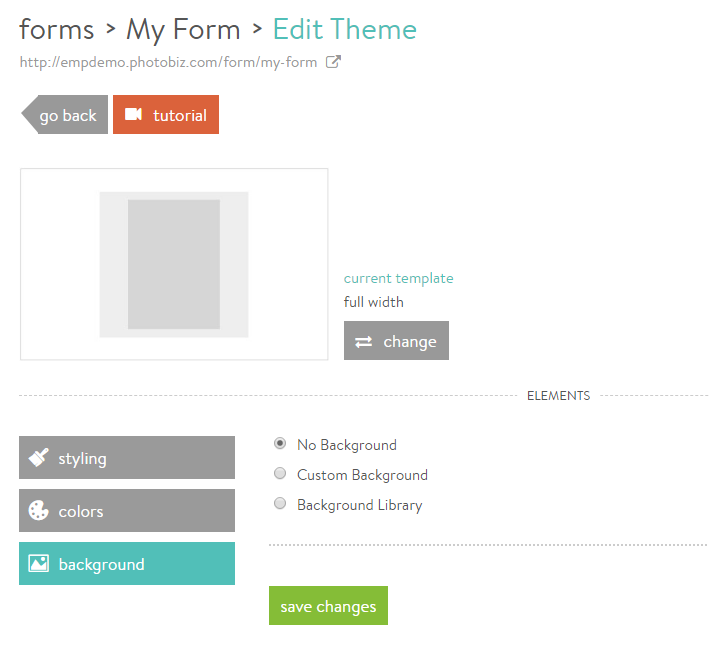 On the background page, you can select no background, custom background, or background library.
If you choose custom background, you will be able to upload a background file. If you choose background library, you will be given a range of background images to choose from. To choose a background, simply click on the background image.
After you've selected a background, you'll need to choose an appropriate setting for your background display: tile, top left, centered, or cover.
After you've chosen or uploaded your background and selected the appropriate background setting, click on the save changes button to make sure your preferences are saved.
Note: Your form background will display when the form's direct link is accessed. A form background will not show when a form is embedded on a PhotoBiz website page.