Add a Form block to your website to display one of your Custom Forms for visitors to fill out and submit. Not sure what kind of form you should display? Click here for ideas! 
You can choose which form to display under the FORM LIBRARY area. You can choose an existing form or create a new form by clicking create form. The edit form button allows you edit a form previously created. Click save changes to apply your selections.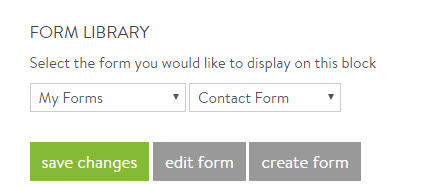 If you would like to add a visual element to your Form block, you can add an image to display with the form. You may upload a new image, insert an image from the clipboard, or use an image from our Stock Image library.
If needed, you can adjust the focal point of the image and add alt text. Click save changes to finalize your selections.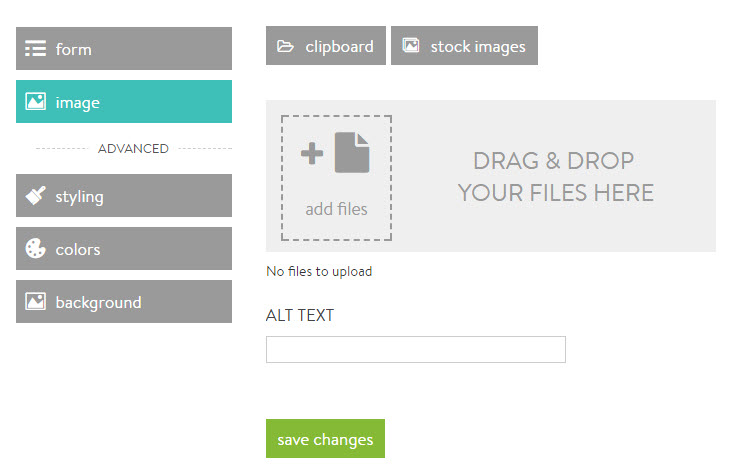 Display your form and image with the perfect layout. Click the change button at the top of your screen to see the available layouts.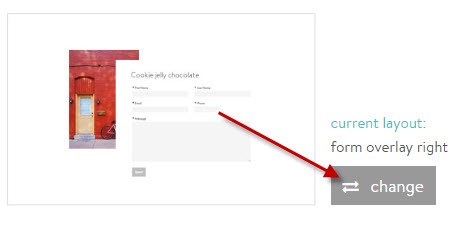 Single Form Layout: Only your form will display without an image.
Form Overlay Layouts: The form will lay over a portion of your image. Choose to display your form over the left, right, or bottom of your image.
Form Left/Right Layouts: The form will appear to the left or right of your image without an overlap.
Click save to apply the layout of your choice.
STYLING
The Styling area allows you to customize the Space Below Blocks and the Space Inside Blocks.
Space Below Blocks: Controls the amount of space before the next block begins.

Space Inside Blocks: Controls the amount of space at the top and bottom of a block.

COLORS
You may customize the colors of your Form block to be different from your global color selections. Click on the color box to change your colors. You may select from your accent colors or pick a new color. Press OK followed by save changes when you are happy with your color selection.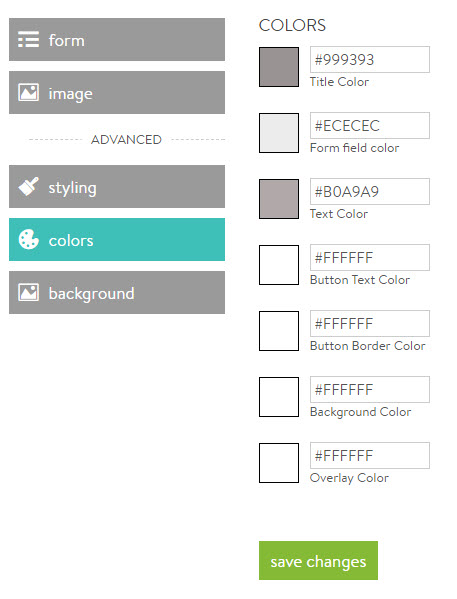 BACKGROUND
You can add a background image to display behind your Form block. You can upload your own custom background image or choose one from the Background Library. You can customize how the background image is displayed in the Background Settings.