When using the product tagging feature, you can view a full list of the tags you're using with the number of items have been tagged with this tag. 
To access this information, click on the E-Commerce icon and hover over tracking and click on tags, and you will see the full list of tags. From this page, you can add additional tags, or delete tags if needed. 
To add a tag, click on add tag.
To delete a tag, check the checkbox to the left of the tag you'd like to delete, then click on the delete button.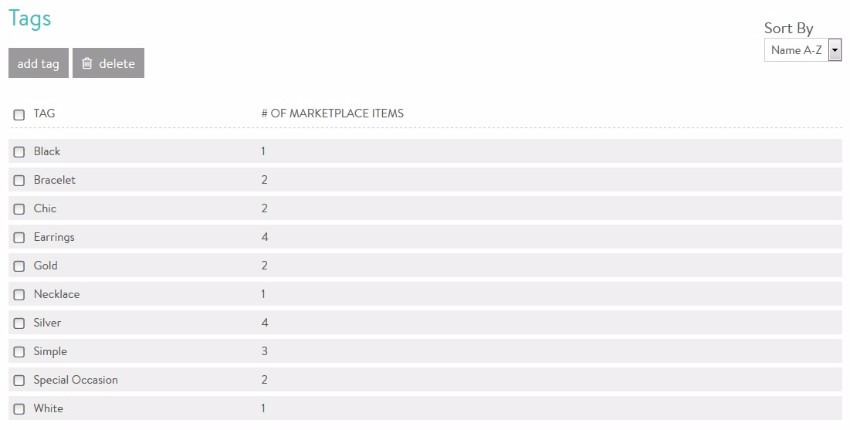 Click here to learn more about how to use the Product Tagging feature