You can customize the order receipt that your customers receive when they place an order through your store. Mouse over settings in your ecommerce control panel and select general settings, then click the reciept settings tab.
Much of the information in this section will be auto-populated from what has been entered into your account section. Here you can edit and personalize it.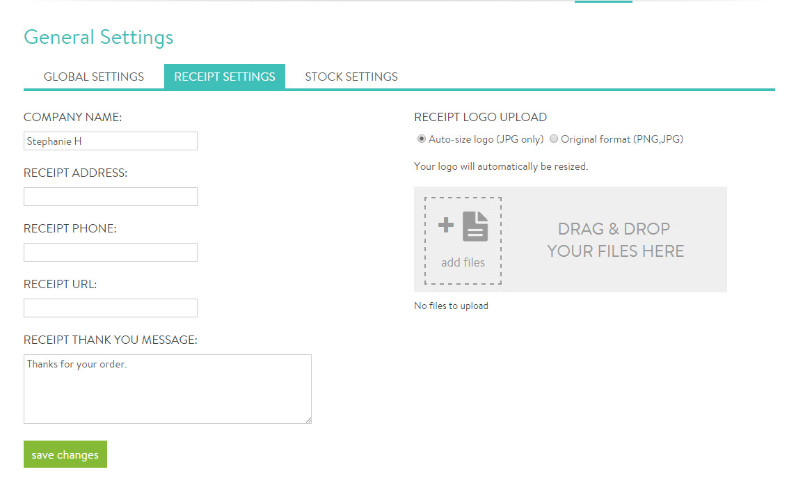 You can edit the following information here:
Company Name
Receipt Address
Receipt Phone
Receipt URL: This will allow you to include a link back to your website within your order receipt.
Receipt Thank You Message: This will act as a global "Thank You" message that will be applied to your customer's receipt (displays at the top of the receipt).
You can also brand your receipts by uploading a PNG or JPG of your logo. It will display at the top of the receipt as a header. If you do not upload a logo, your company name will display at the top of the receipt. The recommended dimensions for your receipt logo are 450 pixels wide by 150 pixels high. 
After editing your receipt settings, be sure to click on the save changes button.