You can sell a wide variety of packages through a Store. From your Ecommerce control panel mouse over sell online and select packages.
Click on the option for new package.

From here, you will have two different package types to choose from: Fixed and Flexible.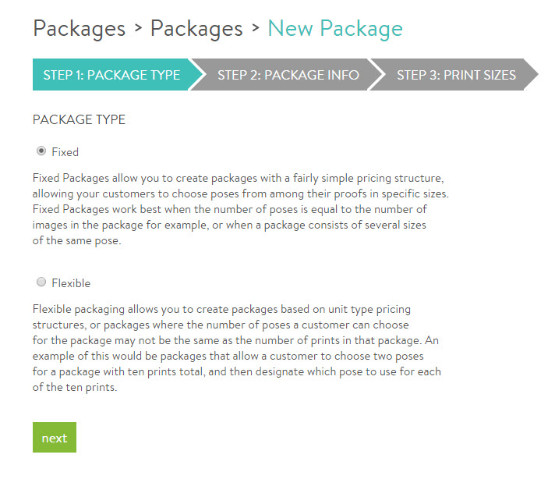 Fixed packages allow you to create packages with simple pricing structures, that allow customers to select poses among their proofs in specific sizes. 
Flexible packages allow you to create packages based on unit pricing structures, or packages where the number of poses that your customers can select from for their package may not be the same as the number of prints within the package.
A fixed package set up will look like this: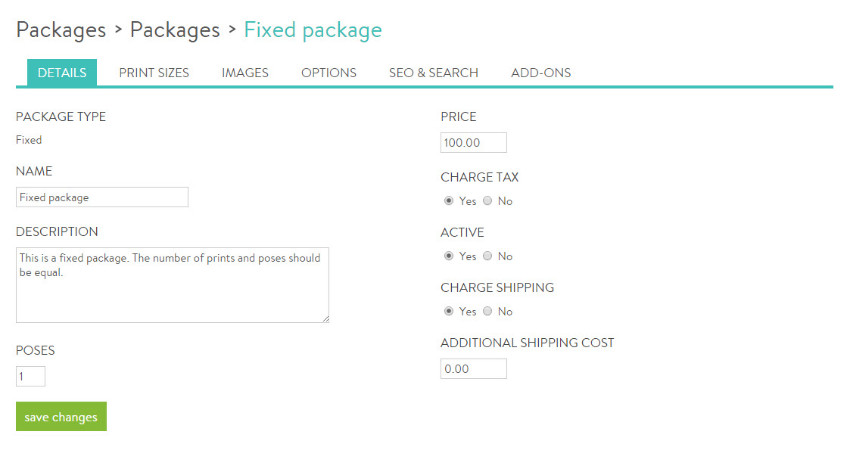 A flexible package will look like this: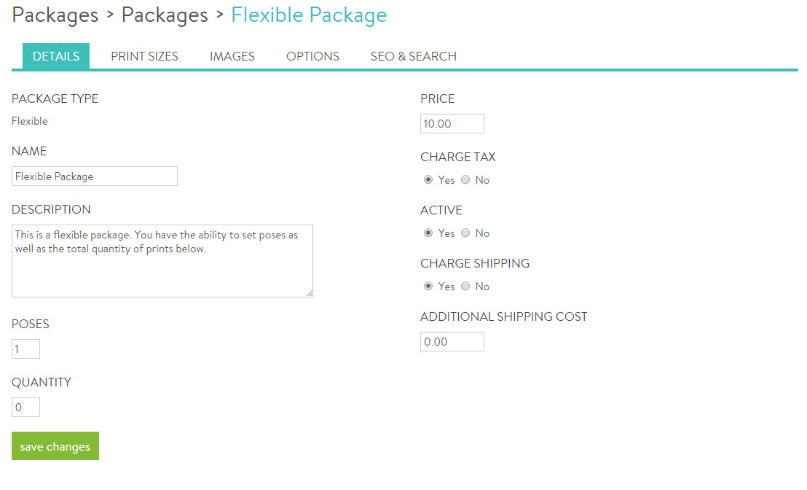 Creating a Package 
After selecting the package type, step 2: package info will be where you enter the details for the package itself, and then finally you will be prompted to add your print sizes and click packages.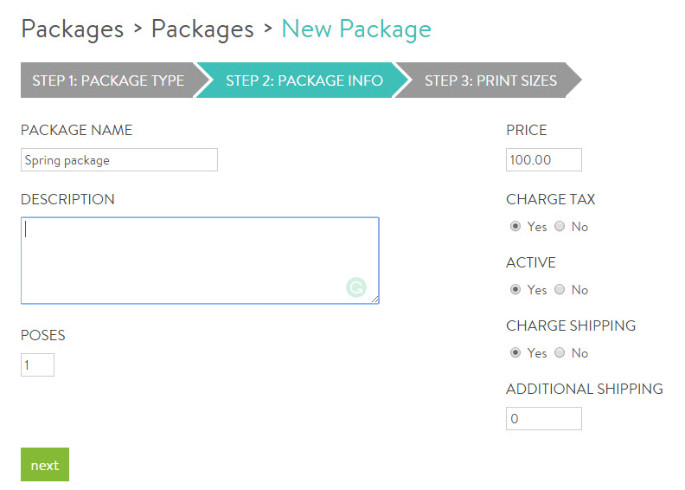 After you create a package, additional customization options will appear. 
Print Sizes: Edit your print sizes and add additional sizes.
Images: Add images to be associated with the package (Note: images added here are only for display purposes).
Options: Add options to your package such as colors, paper choices, etc. 
SEO and Search: Enter meta information for this package.
Add-ons: Add maximum additional poses and prints over the maximum to add to their package.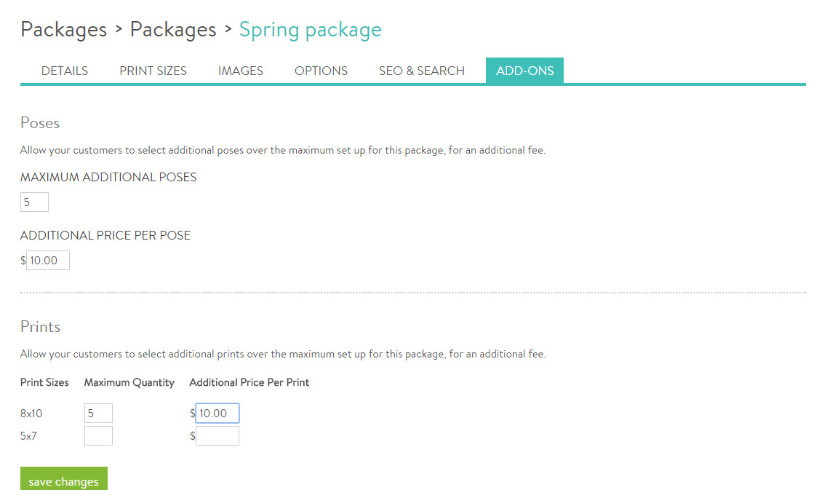 Finally, click save changes.