You can change the domain associated with your account at any time. You will need to contact us to make this update.
There are two ways to do this:
You can give our Passionate Support team a call at 866-463-7620 between the hours of 9AM-8PM EST and let them know of your domain change request.
You can also send in a support ticket by doing the following:
1. Click on the support icon.
2. Scroll down to create a support ticket.
3. Fill out the following fields and put your domain request in the description box: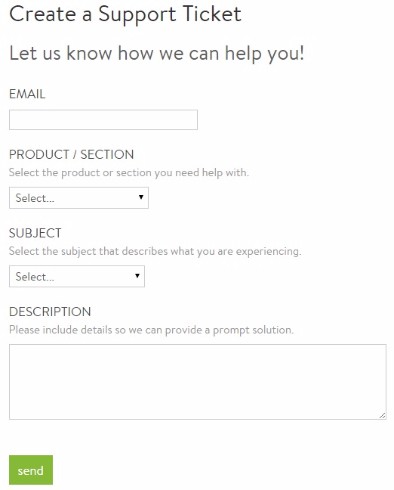 4. Click send.