When you're selling Fine Art images online, there are two ways set up your E-Commerce site. The method you choose will depend on the way you'd like to make your images available for sale.
One method is to set up your images as events and make them available for sale in the same way you would make individual customer's images available for sale.
This method means customers will look through your images in a slideshow, then click on the "buy" button on the image they'd like to purchase, and see a list of what they can buy. The list of what they can buy with that image will be dependent on what you set up under the sell online portion of your E-Commerce control panel and what you make available for that event's price list. 
Utilizing this method will produce a buying experience similar to the one shown below: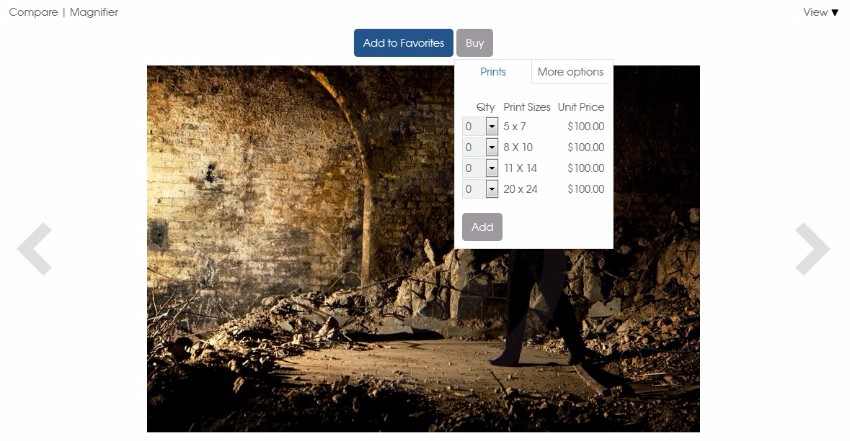 Click here to learn how to set up an event
Click here to learn how to set up a price list
If you use this method, the set of print sizes/products available will be the same for all the images in that event. This method is simple and quick to set up, but will only work if you have a standard set of sizes that are available for all (or a group of) fine art images. 
If you have specific sizes available for each image, you will need to use a different method to set up your fine art images for sale. Click here to learn more.