With a Portfolio or Builder, you have the ability to allow mobile visitors to your site to click or tap on your phone number to call you. The easiest way to do this is to use a Tel link.
First, type your telephone number into the Text Content editor.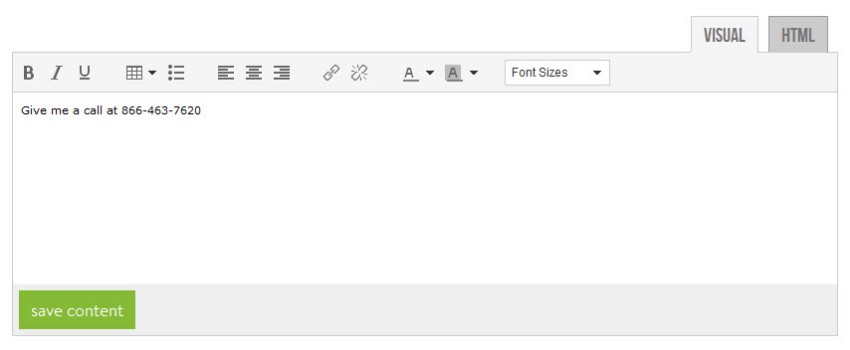 Next, highlight your telephone number that you have entered into the Text Content Editor, and then click on the Insert/Edit Link icon.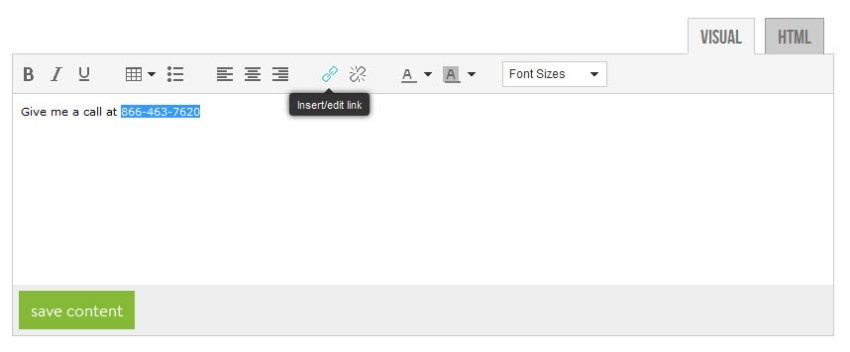 Within the URL text field, type tel: followed by your telephone number (without any spaces), then click OK.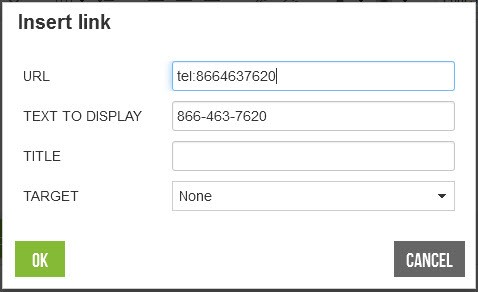 Click the Save Content button.

Note: If you are placing a Tel link in your HTML5 Portfolio Site, you will need to make sure you click the Update button, as well as re-publish your website in order to make your changes live. If you are using a Tel link within the PhotoBiz Site Builder, you will only need to click the Save Changes button.
After you have added your Tel link, visitors will be able to click on your telephone number when they visit your website from a mobile phone to place a call to you.