Your customers can send you their favorites images when they are finished tagging the images. When they click on the menu bar, there is an option to send favorites.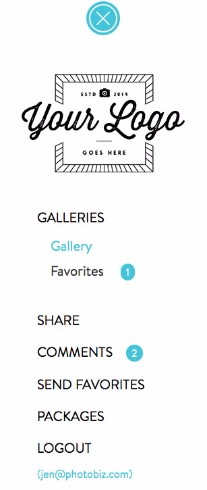 They have 2 options for where to send the favorites, to you the company, or to an email address they enter (e.g., share with Grandma).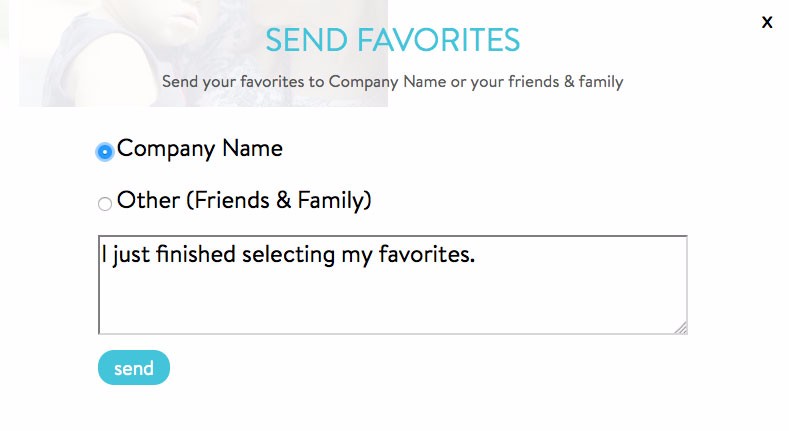 Note: If you have disabled sharing on this proofing event, your customer will only have the option to send their favorites to you. They will not have the option to send their favorites to Other (Friends and Family). Click here for instruction on how to disable sharing.
The recipient gets an email with thumbnails and file names of the images. You can click on each image to see it in the large view of the event. (Note: If you scroll through the slideshow you will be going through the whole slideshow, not just the favorites.)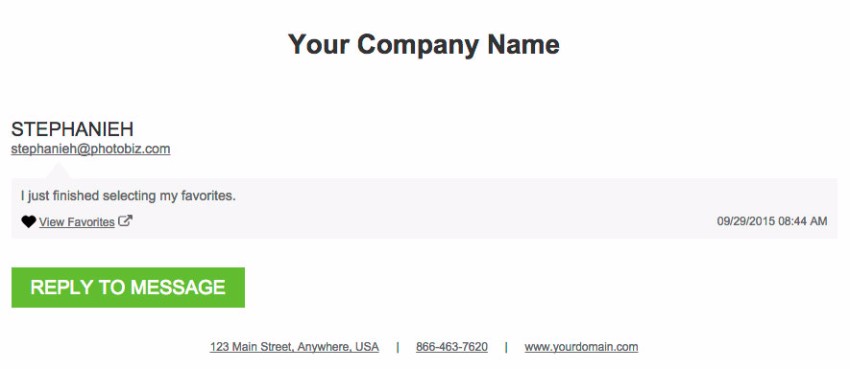 This is a great way to get your customers to tell you when they are done tagging images for you to create an album or to do retouching, or to share their favorites with friends and family.