Adding a drop down menu to your website is a great way to reduce the number of top level menus. Doing this makes it easier for your clients to find what they are looking for.
Drop down menus can be used in both the Portfolio Sites and Site Builder. From the web pages screen of the control panel click on the new page button.
A menu will now display with your various page options to create. Click drop down menu and it will be added to the bottom of your pages.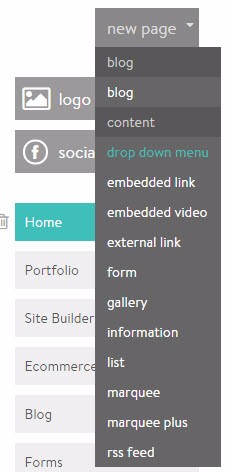 You can now click on the extra drop down menu page (or the pencil next to it) and change the navigation name. You can also choose if the drop down meny is visible, hidden, or disabled.
Note: The navigation name is what displays on your sites visible menu, when it is set to visible.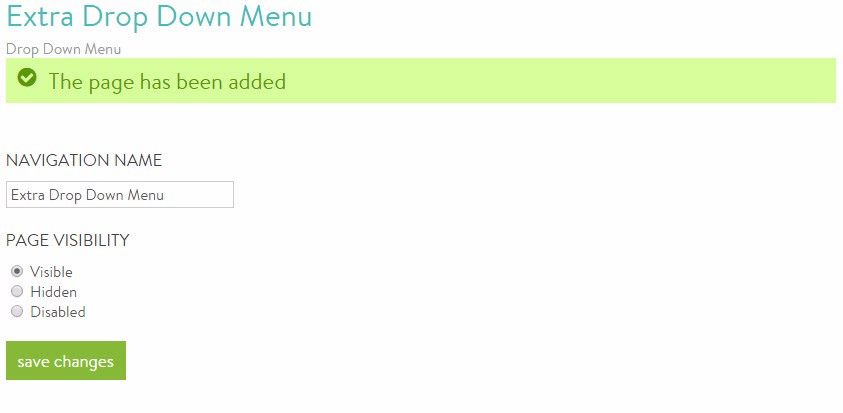 Now you can move your pages under the drop down you have created, by drag and dropping your pages into the drop down menu. As you drag and drop you can place the pages directly on top of the drop down menu, or directly underneath it.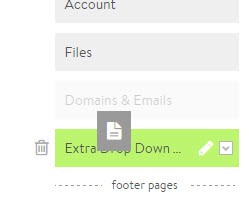 After you have put the pages in place, you will notice the pages in the drop down menu appear indented under the menu title.