When you create a Facebook post with a link to one of your web pages, Facebook will automatically include an image from your website with your post.
While you can change the image shown when sharing a blog post by updating the post's cover image, you can also choose a custom image when sharing a link to your website or web pages with the following steps.
OBTAIN A DIRECT LINK FOR YOUR DESIRED IMAGE
First, you'll want to upload your desired image to the DOCUMENTS area of your account to obtain a direct link for the image.
1. Click on the FILES icon at the top right of your account next to the MENU.

2. Click on DOCUMENTS from the top of the Files area. Upload the desired image in the File Upload section.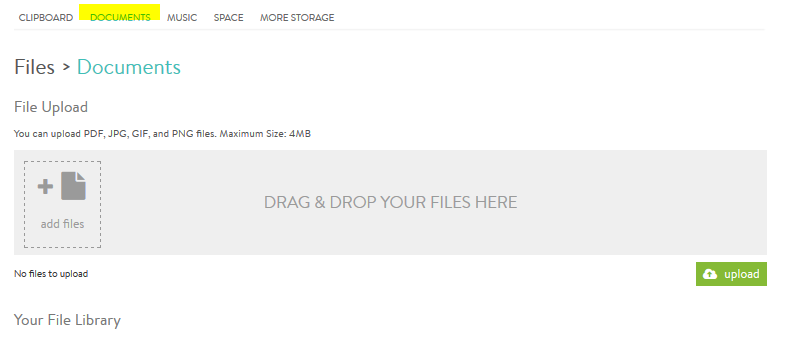 3. Once your image is uploaded, right click on the image link URL to copy it.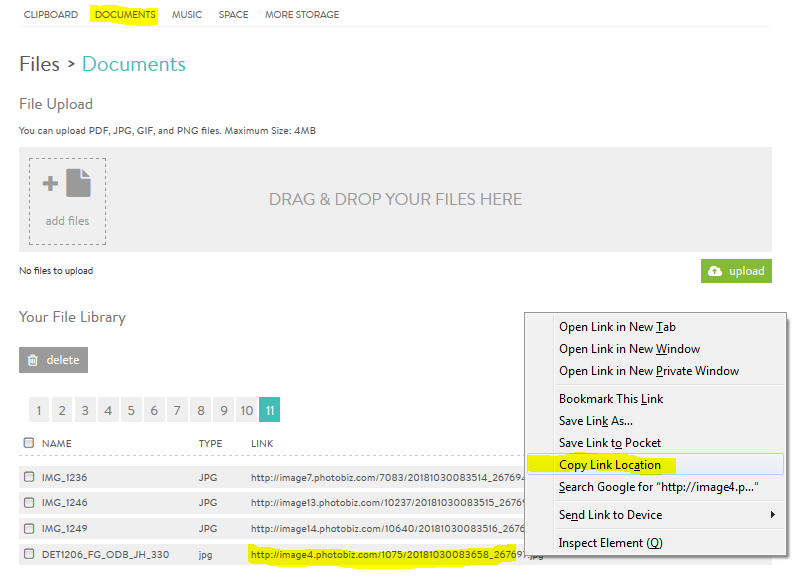 ADD THE OVERRIDE CODE TO YOUR BUILDER
The next step is to add code to your desired page to override the image shared with your website link when sharing to Facebook.
We've provided you with a text box below to make it easier to generate your code. Simply replace PASTE IMG URL HERE (do not delete the quotation marks or any spacing) with the direct image link that you copied from the DOCUMENTS area of your account in the previous step. Once the code has been modified to include your direct image link, copy the entire code from the text box provided below.
TO CHANGE THE IMAGE SHOWN WHEN SHARING ANY OF YOUR WEBSITE'S PAGES
If you want to have your image show when sharing any page of your website versus a specific one, go to BUILDER > DESIGN and select the CSS/JS tab on the left to add your copied code to the
section.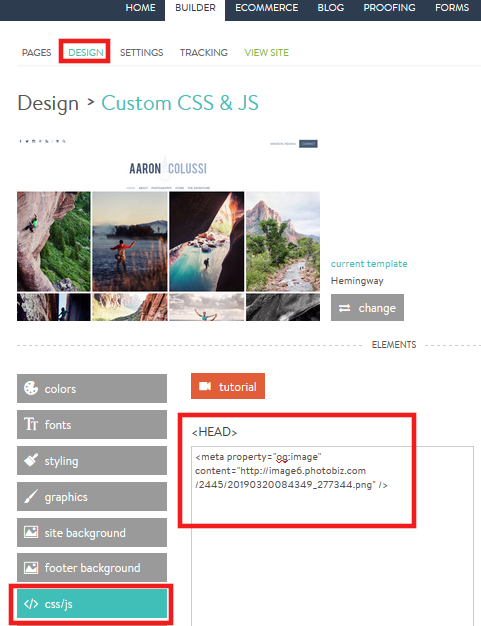 TO CHANGE THE IMAGE SHOWN WHEN SHARING A SPECIFIC WEBPAGE
1. Go to your BUILDER and select the page you wish to customize an image for. Click on the SEO settings icon at the top right of the page.

2. Scroll to the bottom of the SEO settings and add the copied code in the section labeled HEAD. Click SAVE CHANGES when you're done.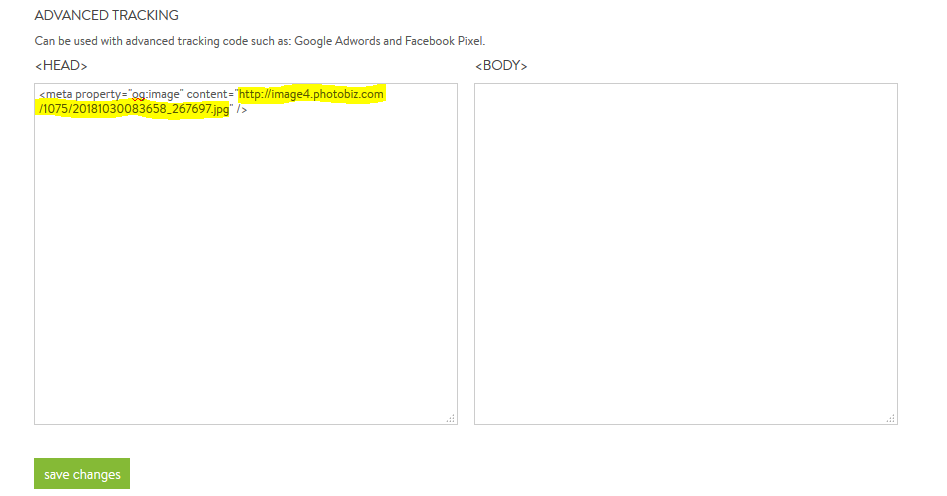 PRO TIP: When adding your image's link to the code, be sure not to accidentally delete the quotation marks or this override will not work!
UPDATE THE IMAGE WITH FACEBOOK
After saving the image override code, you will need to debug your page's URL with Facebook. To do this, go to developers.facebook.com/tools/debug and enter in the relevant page's url. Click "Fetch New Information" if prompted, otherwise, click Debug.

If the previous, undesired, image shows in the preview, click Scrape Again until the desired image appears.