Yes! You can add an image to your signature in Mailbox. This is a great way to incorporate your logo to help with brand recognition and consistency in communications. Follow the steps below to add a signature with an image.
First, log into Mailbox and click on the menu icon at the top right that looks like three horizontal lines. Click on settings.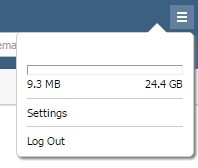 On the left side of the box that pops up, click on Composing Email and then Add New Signature.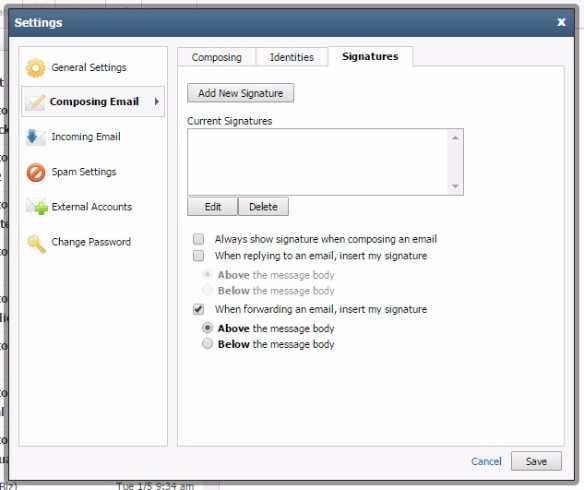 Give your signature a name, then create your signature in the box labeled Edit Signature. To add an image, click on the Insert/Edit Image icon. If you don't see the Insert/Edit Image icon, click on Enable Formatting that appears to the right above the text box.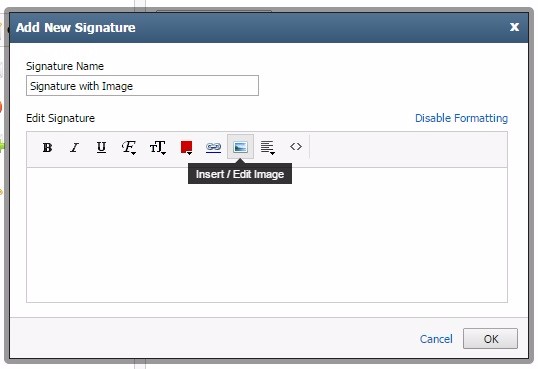 After you click on Insert/Edit Image, you'll see a box pop up. Click on Choose file... and select the file you'd like to upload, then click on Insert.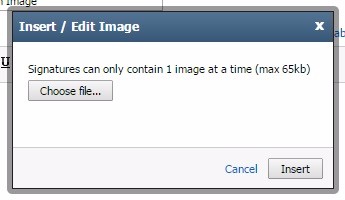 Continue editing your signature, then click on OK.