In your blog post editor, you have the ability to add different groups of images that you can then drag-and-drop where you'd like them to be in the body of the blog post. Each one of those groups of images can also have a different layout, giving you the abilty to create a custom collage look in each of your blog posts quickly and easily, without having to create a collage with a third-party and then uploading it to the blog editor.
If you haven't already added images to your post, or if you're creating a new group of images, first click on the images button at the bottom of your blog post builder.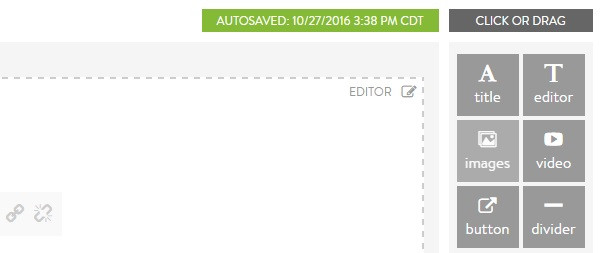 After that, click on the pencil-and-paper icon and then click on advanced.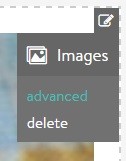 From there, you'll see the layout that is curently selected. Click on the change button to see all of your options for your images.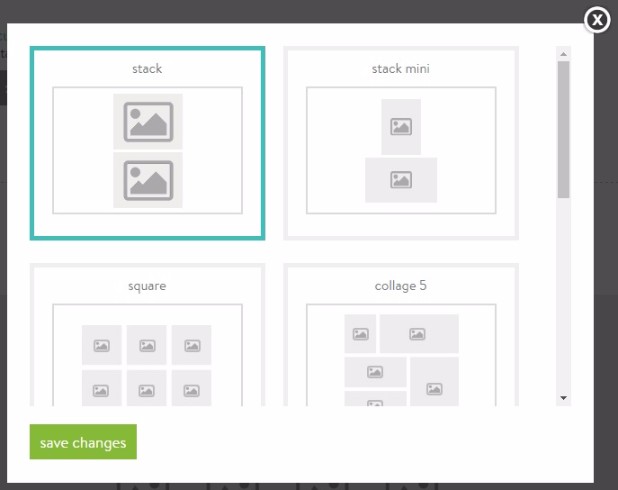 The layout options include: stack, stack mini, square, collage 5, collage 6, portrait 2 columns, landscape 2 columns, and pinboard.
*Note: For the collage 5 and collage 6 layouts, make sure you've uploaded 5 or 6 images, respectively in order to fill in the collage completely. For more assistance with the collage layouts, click here.
After you've selected your new layout, click on save changes.