When using some of the image layouts for in your blog posts, it may be necessary for you to adjust the focal point of your images, especially in the collage layouts. Adjusting the focal point will allow you to make sure the subject of your images is seen.
To do so, click on the image that has already been uploaded to your blog post editor, then click on the image thumbnail again. From there, click on the edit focal point button.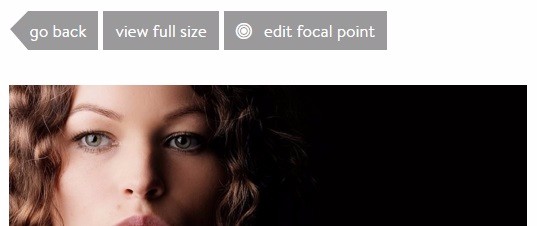 From there, you will see your image with a bullseye. Click and drag the bullseye to where you'd like the center of the image to focus, and it will be automatically saved!