A great way to add more detail and information about a specific image in a blog post is to add a caption. To do so, click on the image that has already been uploaded to your blog post editor, then click on the image thumbnail again, and you'll have three fields to fill in: caption title, description, and link URL.
Each field is optional, so if you don't need to add a link to the image, just leave it blank.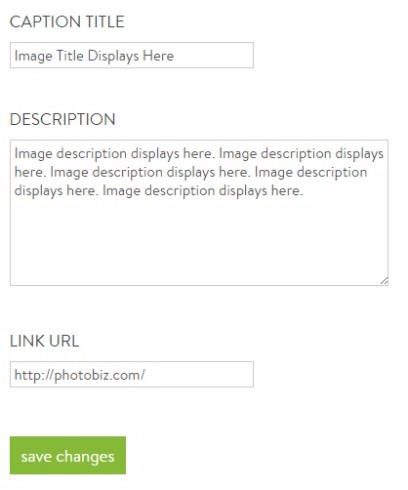 After you've added the caption information, click on save changes. 
Below is an example of what an image with a caption could look like on your live blog.