PLEASE NOTE: The Registrations tool is not supported in Photobiz 8. You can use the FORMS product for the same functionality with added features.

Click here to learn how to create a Custom Form.
When using registrations, you have the option to provide your client with a digital download. The digital download allows you to provide downloadable content for your attendees once they have completed and paid for your registration.
You provide a link in the registration settings for where the digital resource is located. Open your registration, and click the tab for digital download. Paste or type out the link in the download link field. The link should start with http://.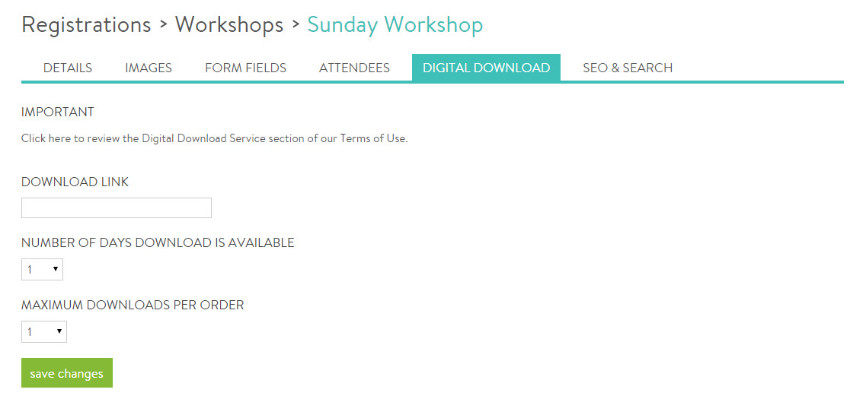 To control the digital download, you can also set the number of days your client will have to download the link, and the maximum downloads avaialble per order.
Make sure you save changes after entering in your information.