There are two ways for you to experience passionate support with your account! The first way is to give us a call at 866-463-7620 anytime Monday-Friday from 9am to 8pm eastern standard time.
You can also submit a support ticket to request help through your control panel. To do this click on the support icon at the top right corner of your control panel.
Scroll down to create a support ticket.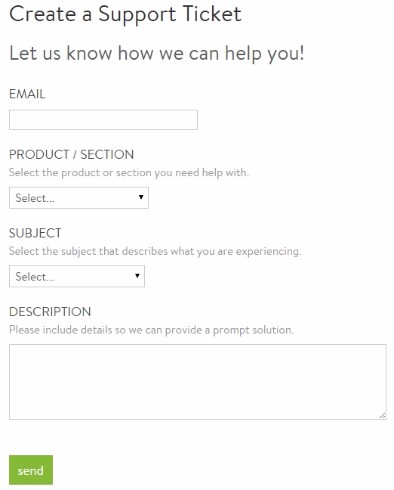 Your email address will be prefilled from the email you use to log into your account.
You will be asked to select which product that you need help with from the drop down menu as well as the subject.
You will also just need to include as much information as possible before you choose the option to submit.
After you click Send, one of our passionate team members will reach out to help with your questions during regular business hours: Monday-Friday 9am-8pm EST.