You can now sell your images using the Proofing tool! If you have Ecommerce enabled on your account, you can use the Proofing interface to sell your Ecommerce items by selecting a price list in your Proofing Event Settings.
The price lists you've created in Ecommerce are available for selection in your Proofing event settings. You can also create a new price list by clicking on the create pricelist button. If you don't want a particular Proofing event to have purchasing available, select NONE from the price list options.

Your Client's Shopping Experience
1. Select Images
When you add a price list to a Proofing event's settings, users will be able to purchase images by hovering over their desired image with their mouse and clicking the shopping cart icon.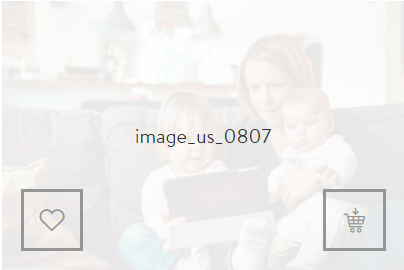 2. Login
Users will be prompted to sign in with their email to save their selections. Your clients will only need to login once per order.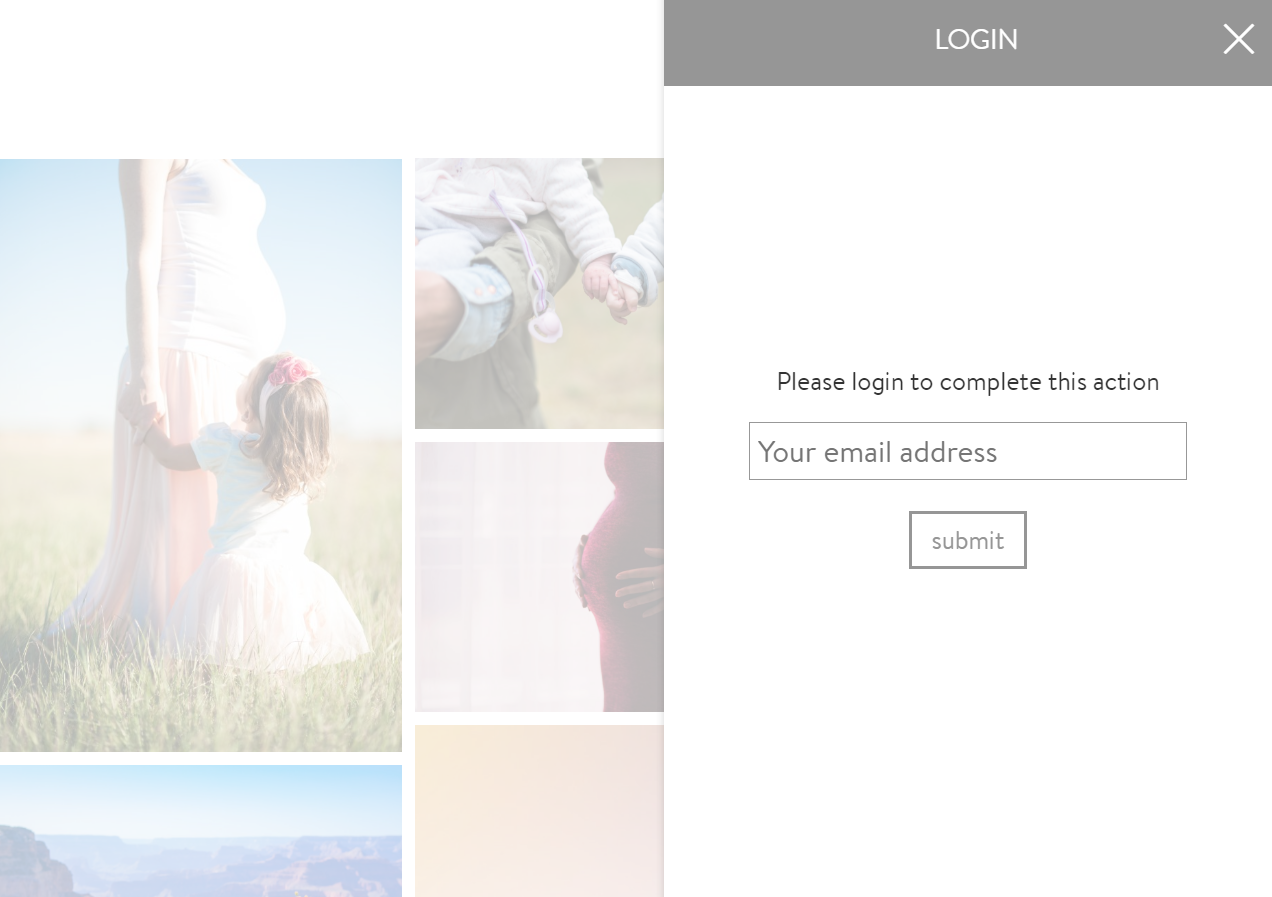 3. Add Images To Your Cart
Once a user has logged in with their email, the Prints, Digital Images, Packages and/or Products available in your selected Price List will display.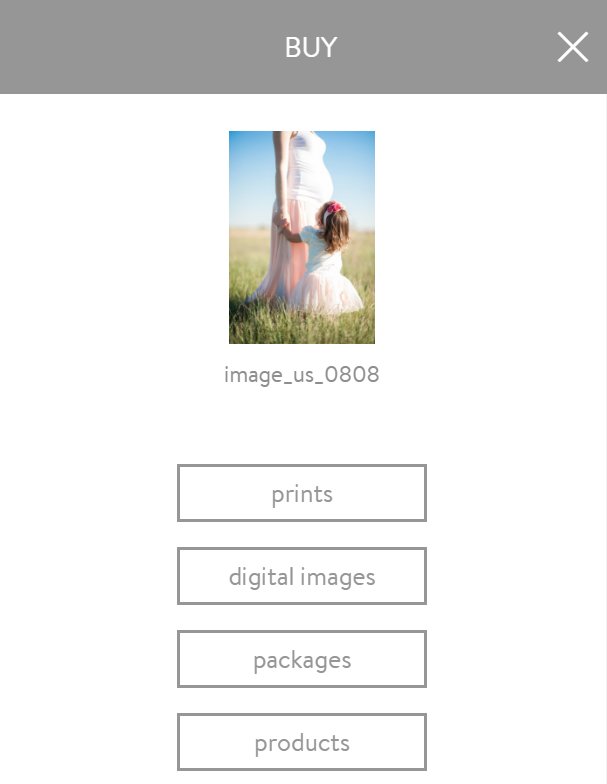 Your clients can purchase their chosen image with these items by clicking on the corresponding + icon. Users will see a message flash at the bottom of their side menu that confirms their item was successfully added to their cart. When a user selects their next image for purchase, the Proofing tool will remember the last type of item your client has added to their cart, making it convenient to purchase more Prints, Products, Packages or Digital Images.

After adding an item to their cart, users can choose to purchase more images or view their cart by making a selection at the bottom of the checkout window.

4. View Cart
When your clients have finished making their purchasing selections, they can view their cart before checking out by selecting the menu icon at the top right of their Proofing event and then clicking on view cart at the top of the menu.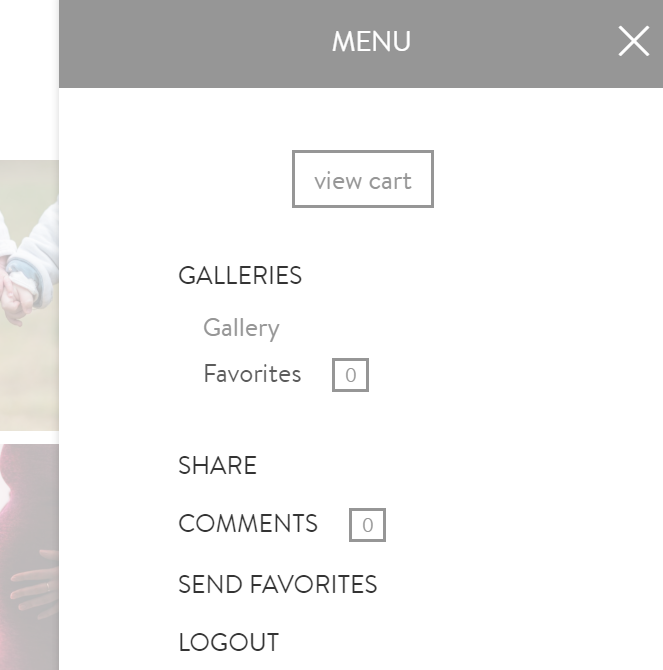 A Simplified Checkout Process
1. Review Cart Items
The checkout process is streamlined to allow your clients to checkout efficiently. After clicking view cart, users can review and modify their cart. At the bottom of their cart, they can enter a coupon code, if applicable, before clicking secure checkout to proceed.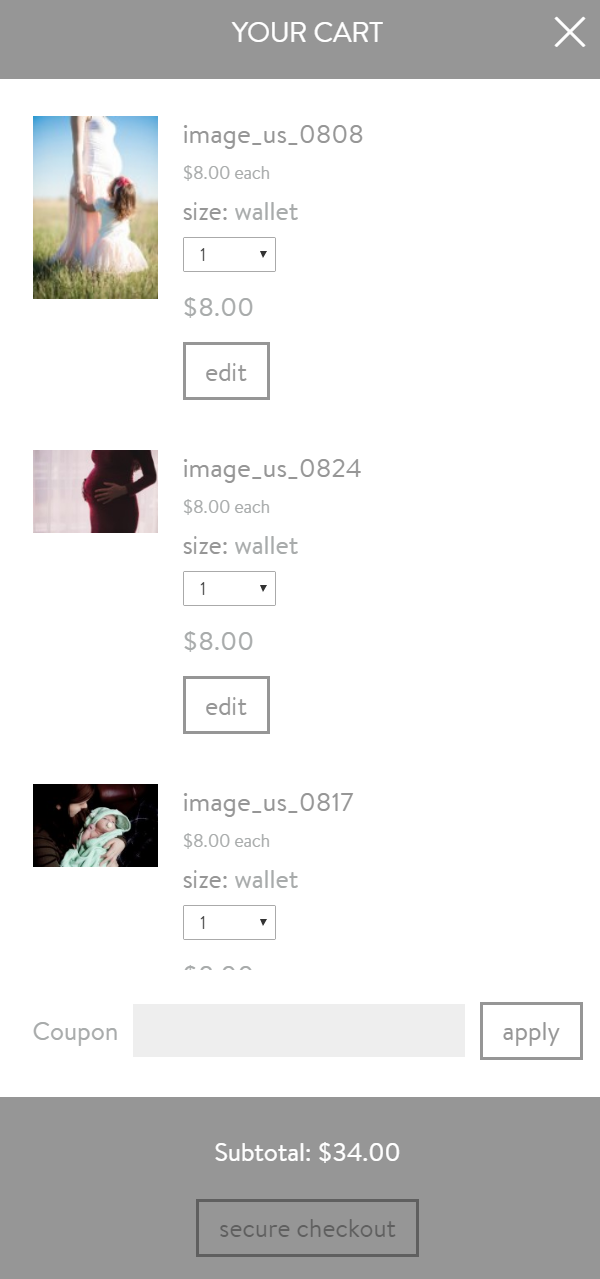 2. Input and Confirm Billing and Shipping Information
Any previous contact information associated with the email address used to login to the Proofing event will appear. Contact information will need to be added if this is the first time your client has ordered from you or has used their login email.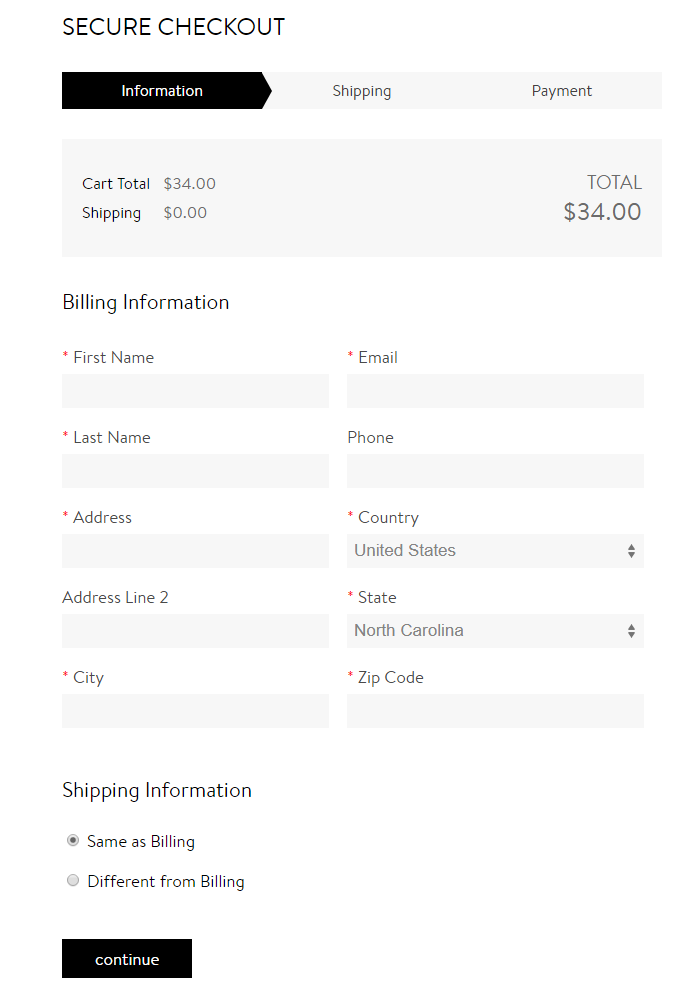 3. Select Shipping Preferences
The next screen allows users to select their shipping preferences. The available shipping options shown depend on your Price List selections. Click continue once the the appropriate selection has been made.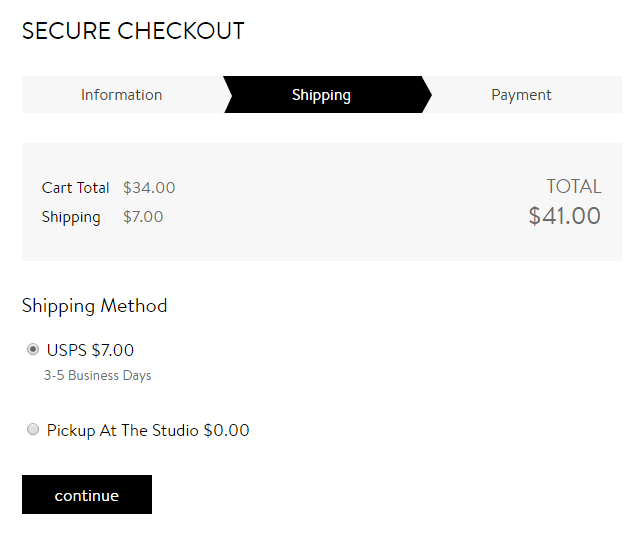 4. Payment
The final step in the checkout process is the Payment tab. Your clients will be able to review their cart and shipping totals, redeem a gift card, respond to a custom checkout option, and select their payment method. Once these selections are made, they can click submit order to complete their transaction.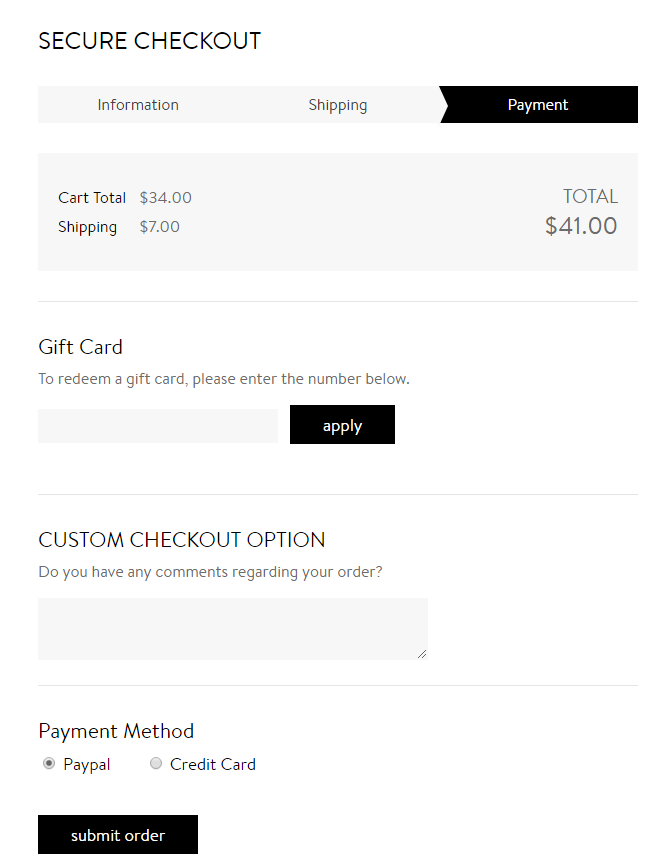 5. Order Confirmation
If a user pays using PayPal, they will be redirected to PayPal to complete their payment. Otherwise, they will see an order confirmation window which includes the options to view receipt or continue shopping.