You can organize your images in a proofing event by creating multiple galleries in the event. By default, each event starts with one gallery, called gallery. 
After you access your event from the proofing control panel, to add additional galleries, click new gallery.
The new gallery gets inserted as untitled and you can rename it by clicking the pencil icon next to the name. After you enter the name, click enter or click outside of the box to save the name. (Note: If you don't rename the gallery the word untitled will display for your customers to see.)
Then you can click upload or clipboard to insert images into the event.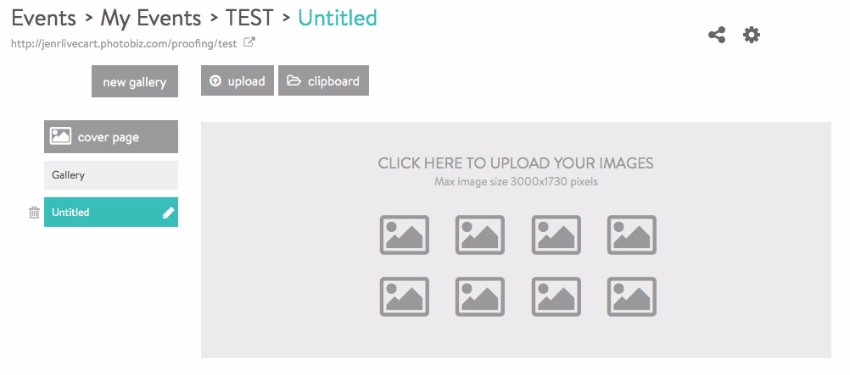 The gallery names display above the grid view and in the menu bar of the proofing events. Viewers can click on the gallery names to access the galleries.