There may be situations when you'd like to insert an image into the body of your text content. You can do this by using a little bit of code. Follow the instructions below to insert an image that will look great on a desktop and mobile device.
To start, you'll first need a direct link to your image. An easy way to do this is to upload an image to your File Library in your PhotoBiz account. First, click on the menu icon at the top right of the screen and click on Files. From there, click on the add files button to upload your image.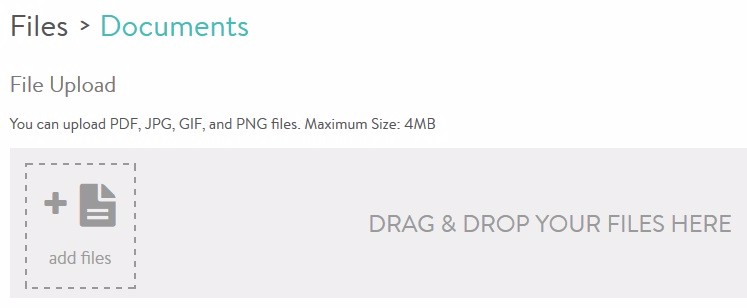 After the file is uploaded, you'll see the link under Your File Library. Copy the link provided.

After that, access the page on your website and the content box. Click on the HTML tab and enter the following code:

Instead of ENTER LINK HERE, paste in the link you copied from your File Library. The piece of the code that has the width set to 100% is what makes the image responsive on mobile devices. 
See an example below of the code: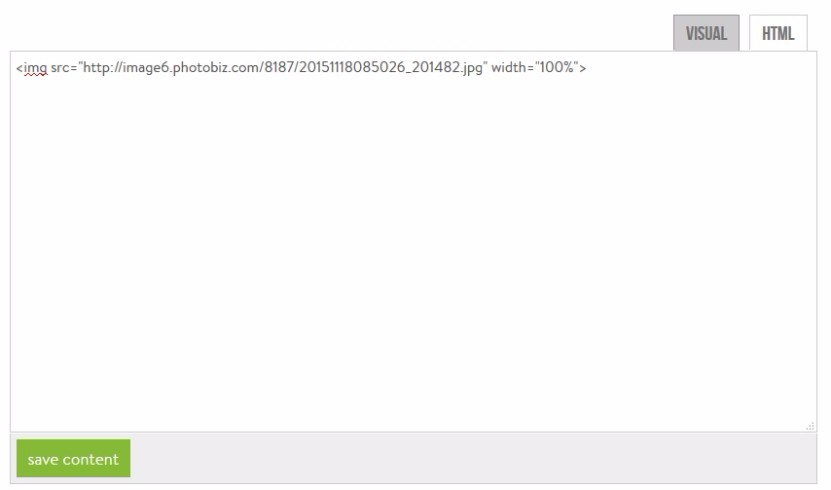 Click on save content after you enter your code to save it, and if you are using the Portfolio site, make sure to go to publish and click on publish now.