Adding an External Link Page is a great way to direct your clients to helpful resources that exist in a place other than your website. You can add an external link page to both your Portfolio and your Builder using the instructions below. 
To add an external link, go to the Web Pages section of your control panel. From there, click the New Page button and select External Link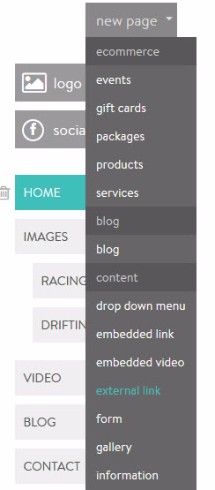 Once you have selected this page it will be added to the bottom of your menu. From here you can now make changes to the navigation name and choose where it links by filling in the URL box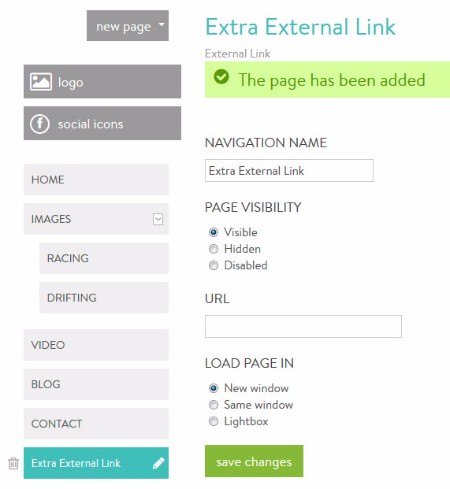 New Window - Opens the link in a new window.
Same Window - Opens the link in the same window
Lightbox - opens the link in a pop up box on your website
Here is an example of what the page could look like when completed: