The HTML block is a great tool if you're familiar with coding. You can use it to show off badges, awards, and to stylize your text.
You can add any desired HTML code to the box provided. Some examples of custom code you may want to add include a social media feed, a map for directions, or third-party widgets.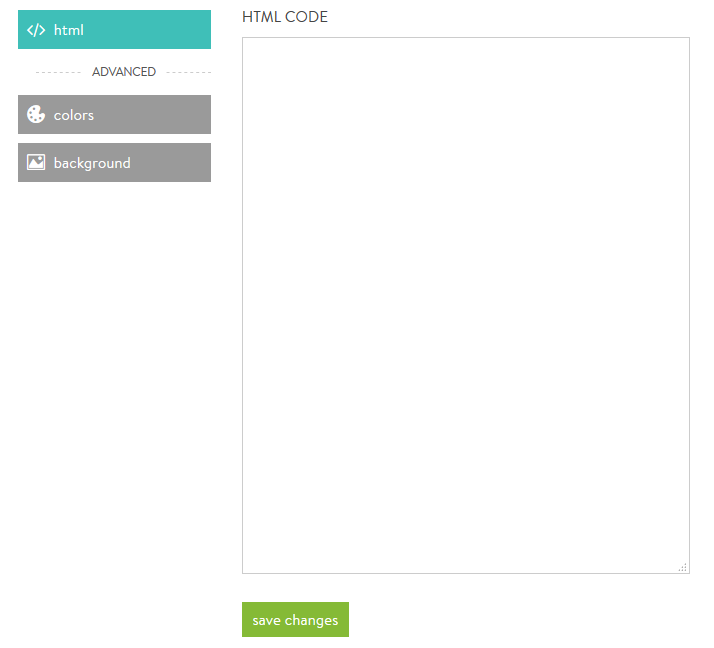 Click save changes once you're done adding your code.
COLORS
You may customize the background color of the HTML block to be different from your global color selection. Click on the color box to change your colors. You may select from your accent colors or pick a new color. Press OK followed by save changes when you are happy with your color selection.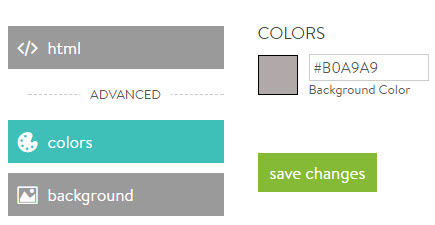 BACKGROUND
You can add a background image to display behind your HTML coding. You can upload your own custom background image or choose one from the Background Library. You can customize how the background image is displayed in the Background Settings.