With the Client Relationship Builder, you have the ability to create and collect tags within your custom forms. These tags are used as an organizational tool, so that you can access all your portrait clients separate from your wedding clients, for example. 
To begin click on the form icon in your Photobiz control panel.
Next, select the option for form editor and choose your selected custom form by clicking on the title of the form.
Once you have selected your form, choose the add a tag option below the direct url for your form. 

You can now add tags within your form that will help organize your contacts. Type in your tag and choose the option to "add tag" after each tag entry.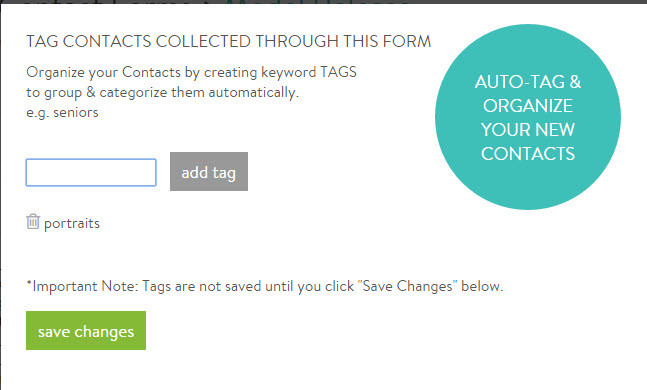 Tags are not saved until you choose the green save changes button.
You can also view your entered tags and add additional tags under contacts.

For more tips on using Tags in your Forms and Contacts tools, click here!