Setting up Stripe as your merchant can be done easily in your ecommerce control panel. To begin mouse over payment and click merchants.
Click new merchant.
Stripe is the default merchant type. Click connect to stripe.
This will open a new window with a stripe application. You will need your business tax ID, as well as your bank routing and account number.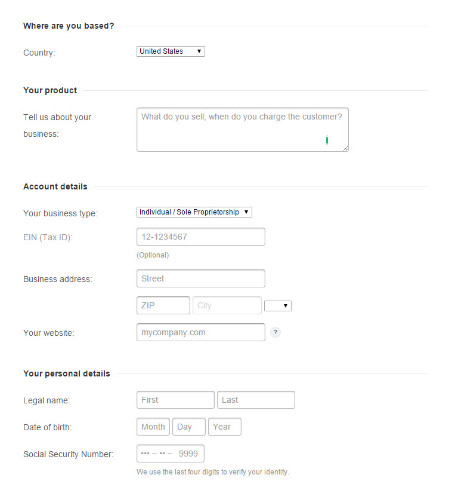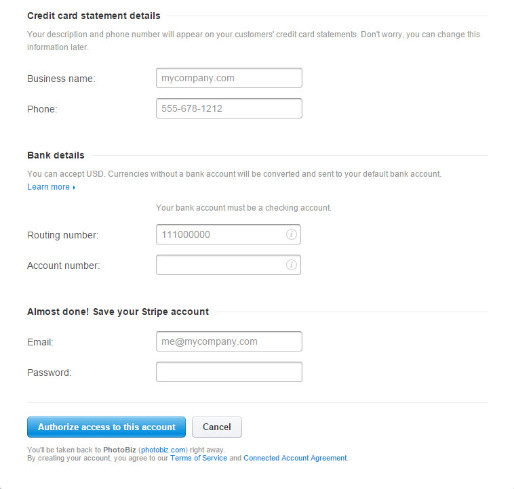 Once you have entered in your information, click the authorize access to this account button.
This will automatically complete the set up of your Stripe account, and connect it to your PhotoBiz account. You can start accepting payment online within moments.
When you go back to the merchant section in your ecommerce, you will see that your new merchant for Stripe is set up.