Setting up Square as your merchant can be done easily in your ecommerce control panel.
To begin, click on the Ecommerce tab. 
Mouse over to payment and click merchants.
Stripe is the default merchant type, but you can change to Square by clicking the drop down and choosing Square. 
Choose Square and then click the connect to square button to proceed. 
This will open a new window where you can log in to Square or create a new account. You will only need basic information to create an account with Square.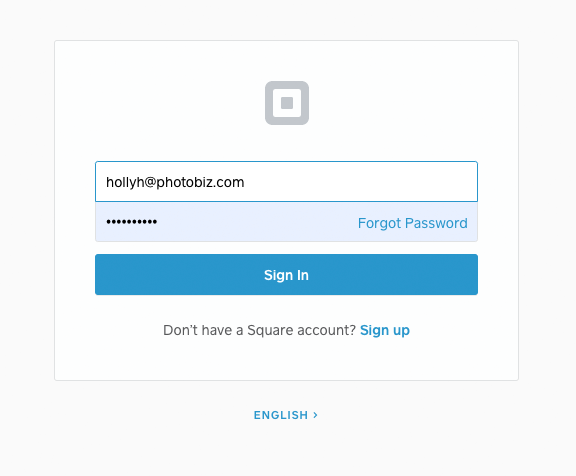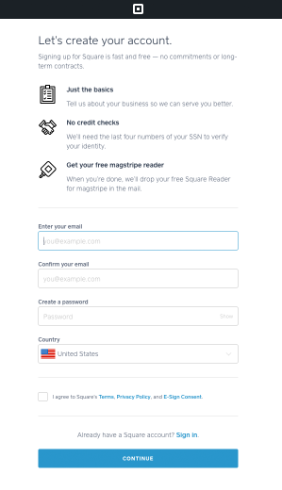 Once you proceed through the prompts, you will have connected your Square account to your PhotoBiz site. You can start accepting payment online within moments!
Click configure new square account to check your settings.
Verify which card types you will accept and where you would like your merchant to be used – in your store, on forms, and in invoicing.
Please note that only websites using the latest version of PhotoBiz 8 can use Square as an online store merchant for ecommerce. 
Save changes, and your Square merchant set up is complete! You can now take payments using Square on your website.
NOTE: You cannot use the Square card reader for purchases on your website. If you are selling in-person and want to swipe a physical card, you will need to handle those transactions using your Square app.