Price lists control what gets displayed for sale on your website. When you first add a price list in the ecommerce control panel, it becomes the global price list. This means the price list will display to the general public on your site. 
Having multiple price lists allows you to have different pricing for different events. If at anytime you want to make a different price list your global price list you can. Mouse over sell online and click on price lists. Open a price list, and select the set as global price list check box.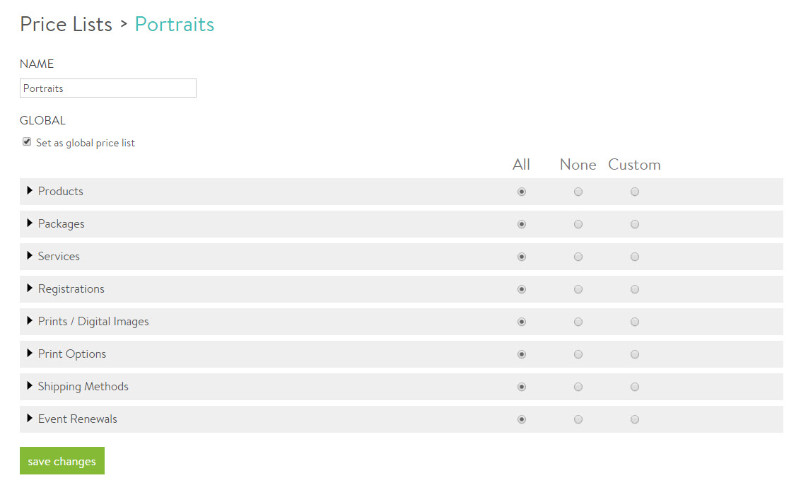 Then click save changes at the bottom of this page to update your global price list.