Your Ecommerce gives you the ability to set up digitial prints to provide to your customers so that they can download images immediatley after purchase. 
To begin setting up digital prints, mouse over sell online and click on digital images.
Then click on the option for new image.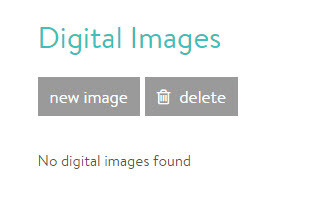 Here you can edit your digital print by including, the name, price, resolution, and active status.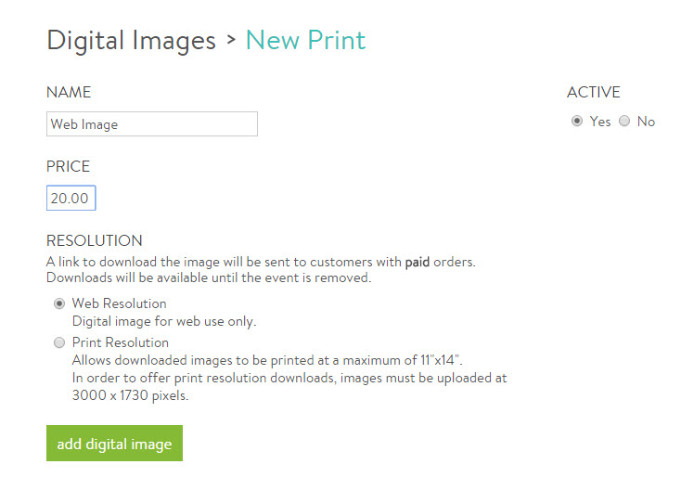 Name: Enter a name for your digital print such as web-resolution file or print resolution file.
Price: Enter a price for your digital print. 
Resolution: Select a resolution setting for your digital print. You have two options. 
Web Resolution: Allow your customers to purchase and download a low resolution file for use on the web.
Print Resolution: Allow your customers to purchase and download a high resolution file for at-home print use up to an 11"x14" print. 
Note: In order to offer print resolution downloads, images must be uploaded at 3000 x 1730 pixels. 
Once you have added your first digital print, you can return to your main list of digital prints and continue to add additional digital prints.
Make sure you save changes after adding a new print.
In order for the digital print to be available for your customers to purchase, make sure to add it on the price list.
Once a client has placed an order for a digital print, they will recieve an email with a download link for their digital prints. The download link will not work until the order is paid.