When you're ready to take the plunge and publish a blog post, first navigate to the Blog icon at the top of your control panel, then click on the title of the post you want to publish.
Toward the top right corner of the page, click on publish.

After you click on publish, a lightbox will appear. Select the Publish Now option, then click on save changes.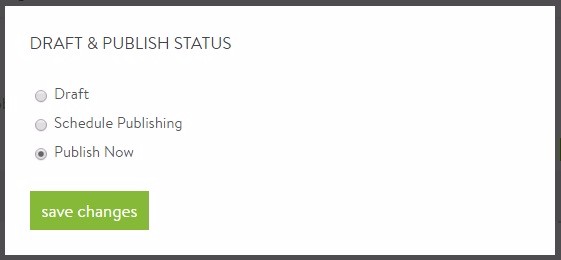 This will make your blog post live!