Current membership pricings are not level-based, however, you may be grandfathered into a pricing plan that was available when your account was created. The classic pricing plans vary in price based on how much file space you need. Aside from file space available, your membership level also includes the web hosting and does not include any product or service add-ons.
To find your membership level you can click on the menu icon at the top right corner of the control panel and click on Account then choose the option for Membership.
Your current plan will be listed below. If you wish to change your membership plan you can choose the option for change listed to the right.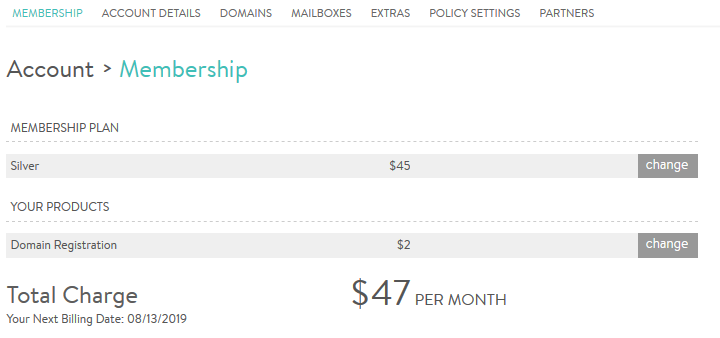 This gives you the option to increase the number of files used for your account by selecting a new plan.
Once you choose a new plan, you will see the Change Details listed below.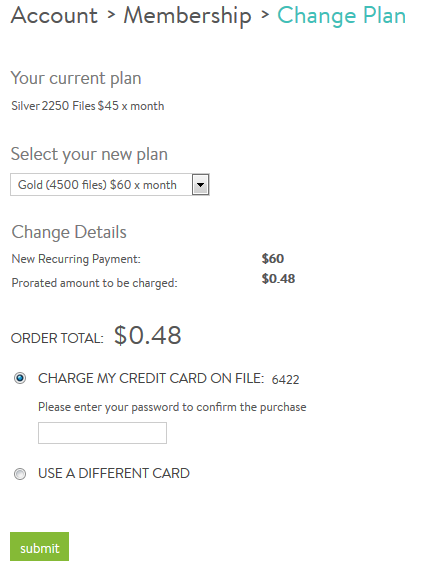 This will display your new recurring payment and the prorated amount that you will be charged to upgrade your membership plan. You are not charged the full amount until your billing date.
Note: Your billing amount is prorated if you increase your plan before your billing date. Refunds are not issued for downgrading your plan.
The new subscription-based membership system is available to our customers on the classic membership plans. For more information on converting your account, click here.