Each event in proofing has a cover page to welcome viewers. By default it includes the event name, an open button, and the first image from your event with a 40% opactity in the background. You can customize this cover page.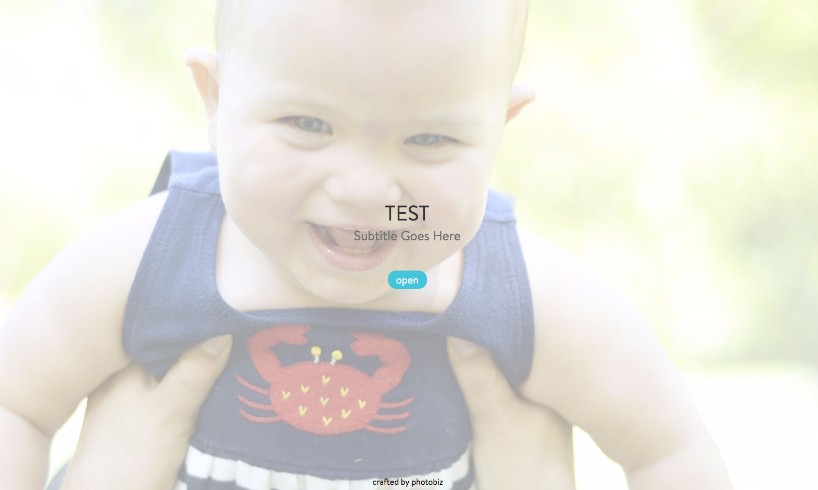 After you open your event from the proofing control panel, click on cover page to access the settings for this page.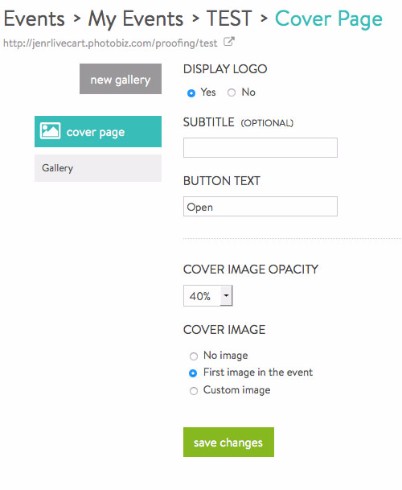 You can add your logo to the cover page, by setting display logo to yes. (Note: The logo must first be added to proofing from the design section.)
Then, you can add a message in addition to the event name, by adding an optional subtitle. 
You can even customize the button text. By default the button says open. You may want it to say access images or view pictures. You can choose what it says. 
The background of the cover page by default is the first image in the event. You can also opt to have no cover image, or set a custom image.
The custom image can be uploaded or inserted from the clipboard.
After you update the settings for the cover page, click save changes.