Proofing includes an activity tracker to see who is accessing your proofing events. If they tag a favorite, leave a comment, or download an image they are required to provide an email address. Data is tracked based on the email address that is provided.
You can view this information from the proofing control panel, by clicking on activity.

Here you will find a list of contacts. You can see which event they accessed, how many favorites they flagged, how many comments they left, as well as how many images they downloaded, as well as when they created the account in the event and when they last had activity in the event. 
You can click on the contacts name or email address to see the activity in more detail (takes you to the favorites tab). You can also click on the number under one of the activity columns to see that specific activity. 

When viewing favorites or downloads, you will see thumbnails of the images and can click on the image to see it larger, as well as export or print a list of the files. Printing gives you thumbnails and file names, exporting gives you file names in a CSV file (can be opened with excel).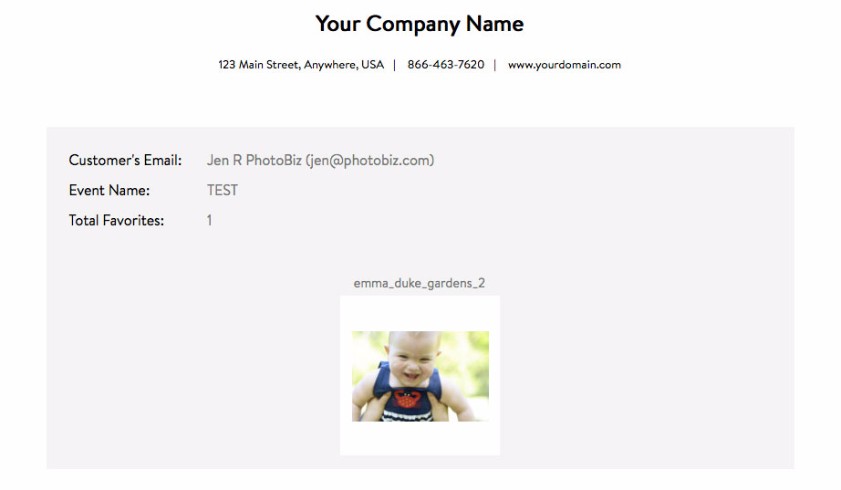 Comments allow you to see a full list of the comments the individual left and the opportunity to reply to the comments. Each comment includes a link to view the image they commented on.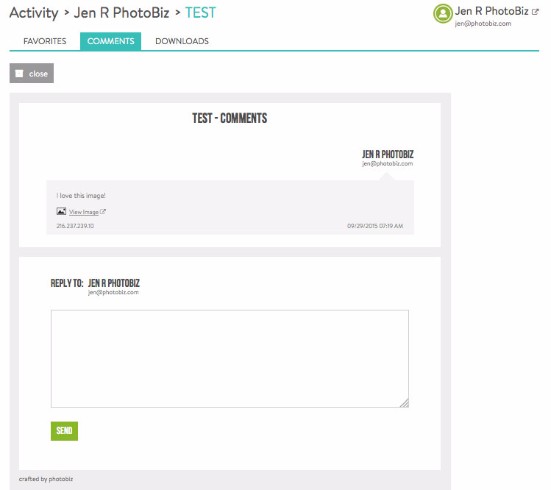 You can also click on the contacts name from the detailed view to access their full contact record in the client relationship builder. It is a short cut to access and update their information.