There are multiple themes to choose from for proofing events that allow you to customize the colors and icon styles.
From the proofing control panel, click on design and then click on themes. The default theme is called designer and features a blue accent color and rounded icons. To view the other themes available, click add a theme.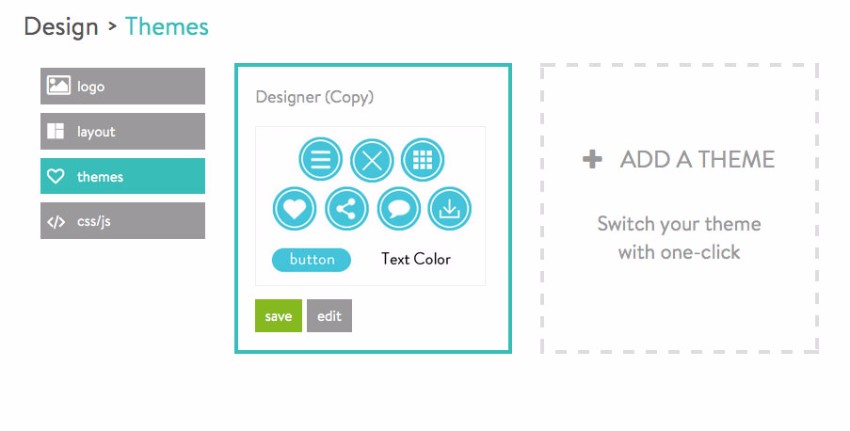 You can then scroll through the pre-built themes to make a selection. Click on the theme you like and click add.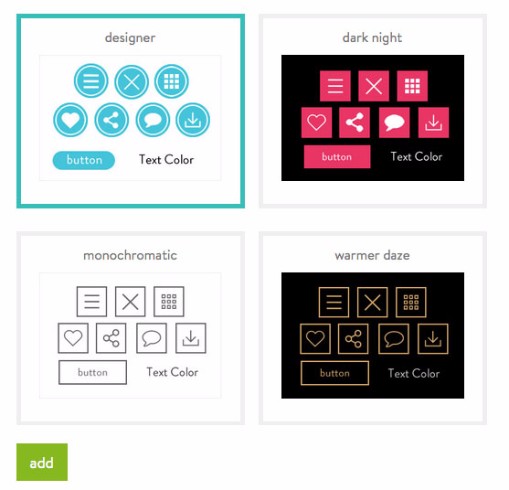 The theme is then in your library. To make the theme live click on it and click save. 
You can also customize a theme to change the colors. Click on a theme and then click edit. Now you can see the buttons and icons styles and colors. You can click to select a different buton and icon style.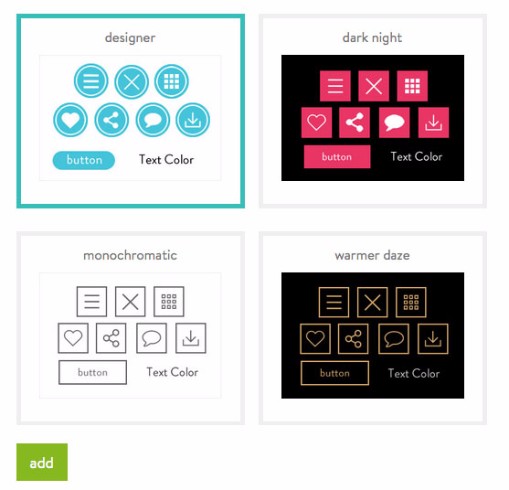 To change the colors, you can click on the color block to see a select a color tool or you can enter a hex code. The colors are universal for all of your proofing events.
Background: Color that displays behind all of the pictures and text.
Text: Color that text displays (e.g., menu, navigation, file names).
Accent: Highlight color used to indicate the gallery you are in, as well as the number of favorites or comments and your menu and grid buttons.
Button text: Color that displays text on top of accent color for buttons (e.g., number of favorites and comments).
After you modify the theme settings, click save changes.