If you need to modify the title or author of a blog post after it has been created, click on the gear icon toward the top right of the page and click on post title & author.

From there, you'll see two fields where you can enter your Post Title and Author.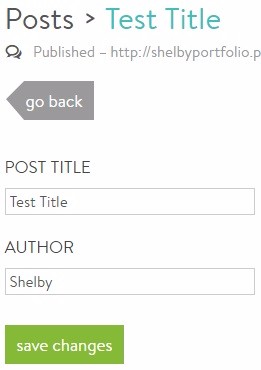 After you've updated this information, click on save changes.