In your Ecommerce control panel, you have the ability to set photo requirements for your products.
You can set a minimum and maximum number of images which may be selected for your products. To get started mouse over sell online and select products.
Then choose the product category and select the product you want to edit, by clicking on the product name.

Click on the photo requirements tab and enter the minimum and maximum number of photos for the product.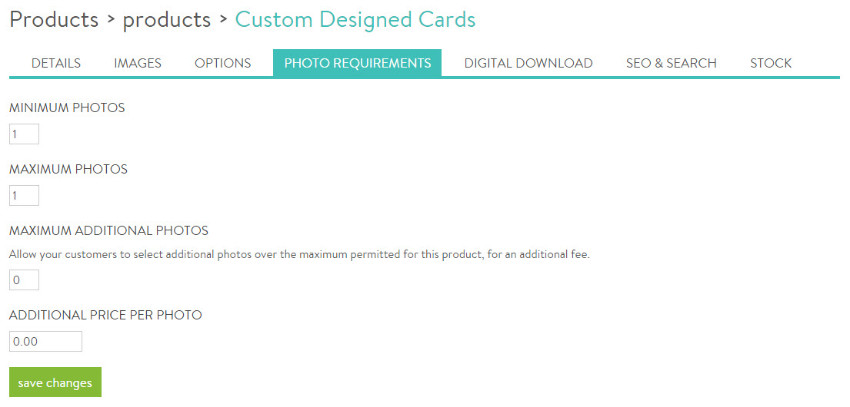 If your product requires a specific number of images, the minimum photos and maximum photos number can be the same amount. If your Product does not require images, enter 0 in each of the fields.
The photo requirements section also enables you to allow your customers to add additional photos over the maximum for a fee per photo. For example, you can allow an additional 20 images over your maximum selection for an additional fee of $10 per photo.
Once you have customized the options in the photo requirements section, make sure to click the save changes button.