To verify your website with Google's Webmaster Tools (now known as "Google Search Console"), log in to google.com/webmasters and enter your domain name under the Domain Property option. Be sure to enter just your domain name without any prefix (yourdomain.com not www.yourdomain.com) and click Continue.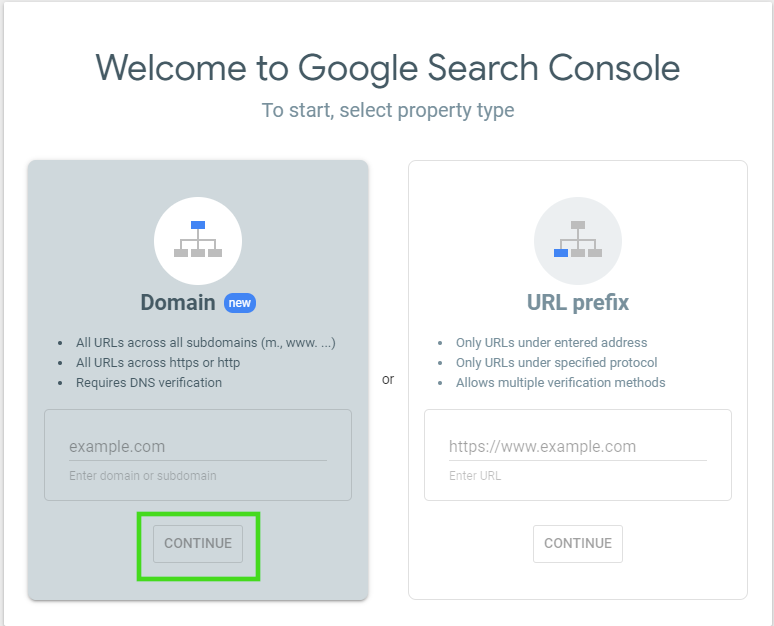 After that, you will be prompted to verify your ownership of the domain. Search Console will provide you with a TXT record that you will need to be added to your domain's DNS (which is done wherever your name servers are pointed). Click COPY next to the TXT record provided to copy the record.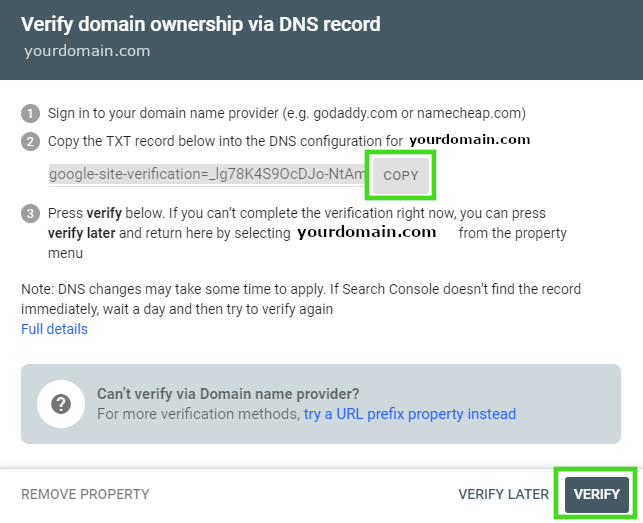 If your name servers are pointing directly to Photobiz (for which the name servers are ns.rackspace.com and ns2.rackspace.com), please submit a Support Ticket through your control panel with the TXT record provided by Google and the Web Consultant team will add the record to your DNS. You can also call the Web Consultants to complete this task at 866-463-7620.
Once the TXT record has been added to your domain's DNS, click the VERIFY button provided.
Please note: It may take 24-48 hours for the TXT record to be recognized by Google. If Google states that it can't find the TXT record after you confirm that it's been added to your domain's DNS, wait a day before trying to verify again.
You will receive the following confirmation screen once your domain ownership has been verified by Google: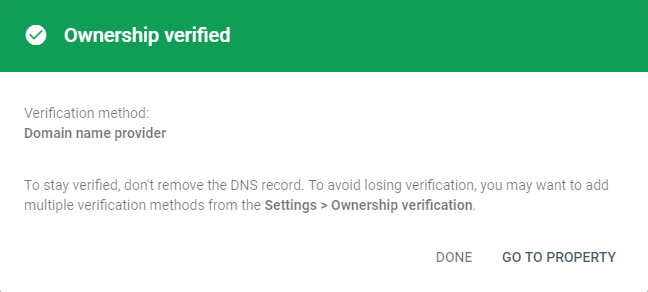 If you'd like more hands-on support with SEO, click here to learn more about our SEO GO service.