Your website's meta data is information you can enter in the back end of your site to help Google with how to index you. It helps Google to put you in the correct category or categories for search. 
To enter this information, first click on the Portfolio icon then click on site analytics. From there, click on the metas icon:

This will open up 3 paragraph fields for you to enter three types of meta information: Title, Description, and Keywords.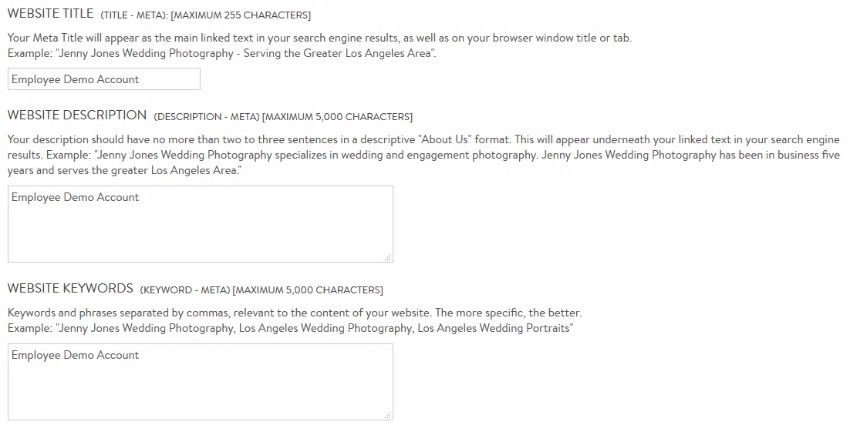 There are some examples of each type of meta data on the page. For more assistance on what to put in these fields, take a look at our Growth Hub articles on SEO:
How to Use Page Titles and Meta Descriptions to Get More Search Traffic
How to Do Simple Keyword Research for SEO
All our SEO articles in the Growth Hub can be found here.
If you'd like more hands-on support with SEO, you can call our Support Team with specific questions.
We also offer our SEO GO service if you want us to do it for you.